The Best Xerox Printers for Your Business in the New Year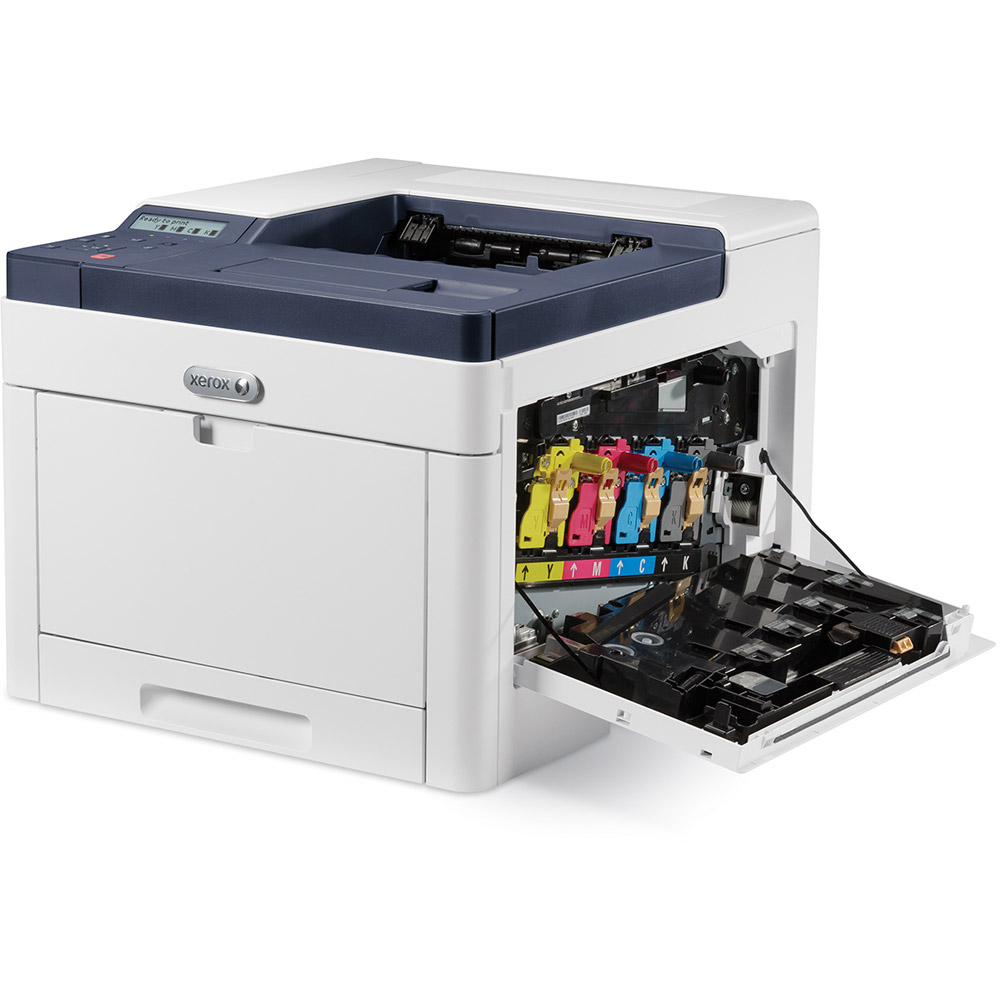 When you're running a business, it's important that you have the best technology for your needs. Printing is an everyday occurrence for most companies, whether you're printing client contracts, marketing materials or simply a meeting agenda, so it's crucial that you have a high performing, cost effective machine in your office.
If you're looking to start 2017 with a new addition to your office equipment, we've lined up the best Xerox printers on the market right now.
If your business is looking for an efficient machine that doesn't scrimp on quality, the Xerox ColorQube 8580N is a great choice. With a 525-sheet input tray, and the capability to print the first page in just five seconds, this Xerox colour laser printer is one of the most efficient models out there.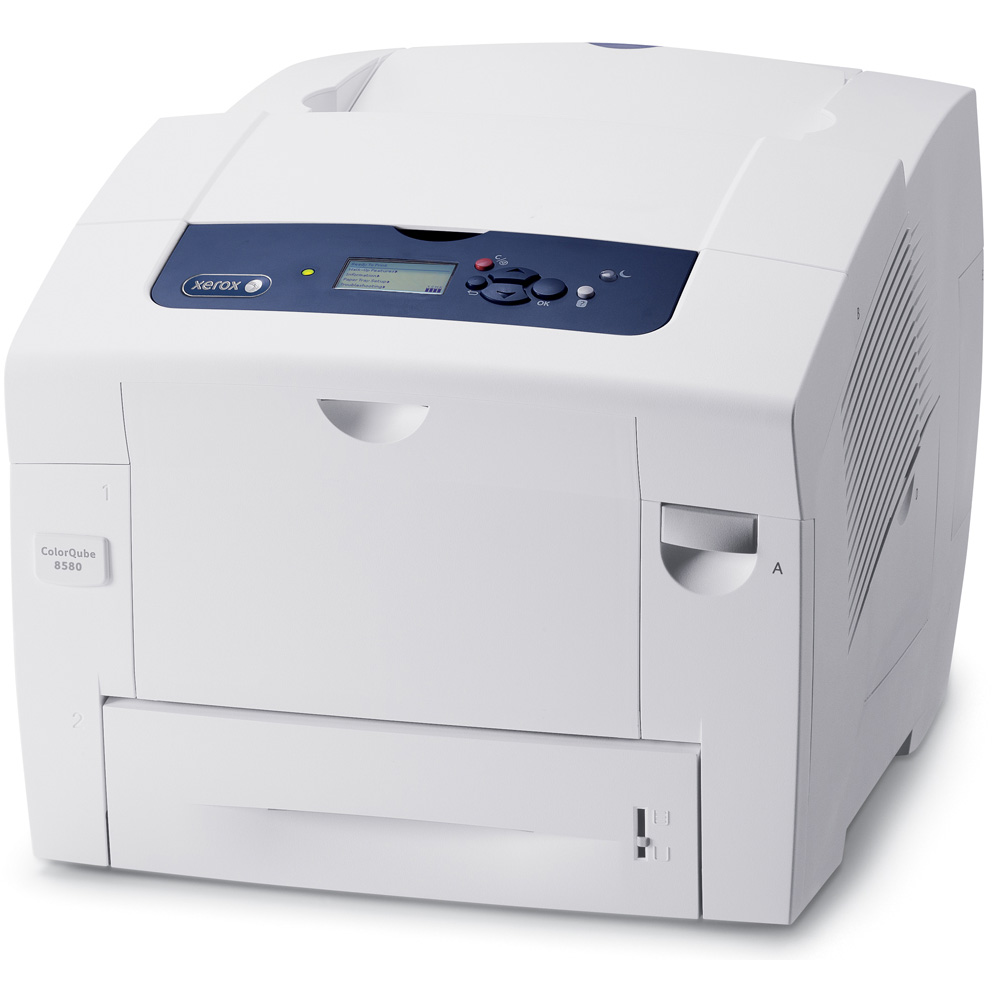 Alongside its high performance, this Xerox printer comes with a solid ink rainbow pack, which gives you vibrant and rich colour, helping you to create materials such as business cards or marketing flyers to the highest specification. The ColorQube is compatible with both Windows and Mac, and offers USB and network connections, so it couldn't be easier for your business to maximise its efficiency with this model.
Next up on our list is the Xerox Phaser 7100N A3 Colour Laser Printer. This model is ideal for businesses searching for an all-round office machine. Whether you're looking to print in colour or black and white, in A4 or A3 size, this Xerox laser printer has the ability to handle the most demanding of print jobs.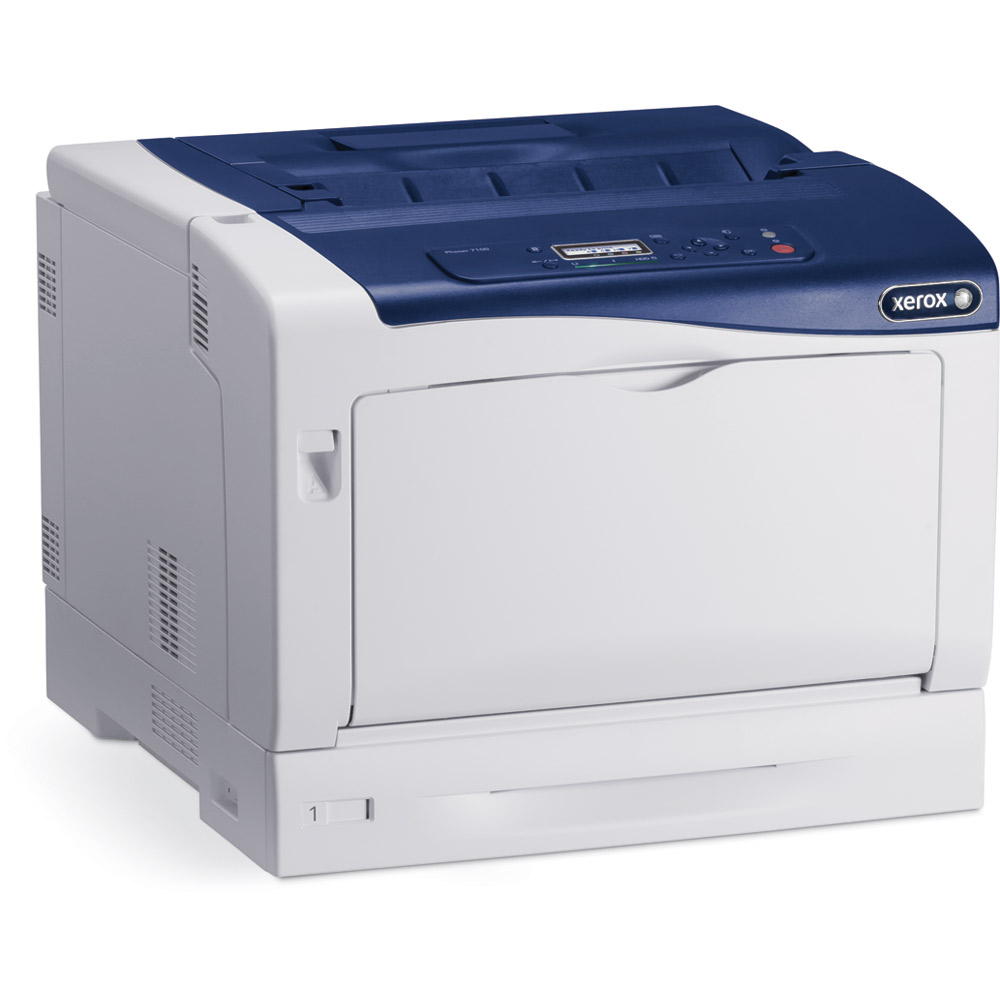 As the UK's bestselling printer, this Xerox model provides its user with the highest of quality, offering a DPI of 1200×1200. Combine this with a 250-sheet input and a first page in just nine seconds, the Xerox Phaser is a perfect desktop addition to any business looking for both efficiency and quality.
The second ColourQube model on our list is the Xerox ColorQube 8880DN model. With the lowest running costs of any printer, 90% waste reduction, and solid ink sticks which provide up to 17,300 colour pages, this Xerox model offers an incredibly low total cost of ownership.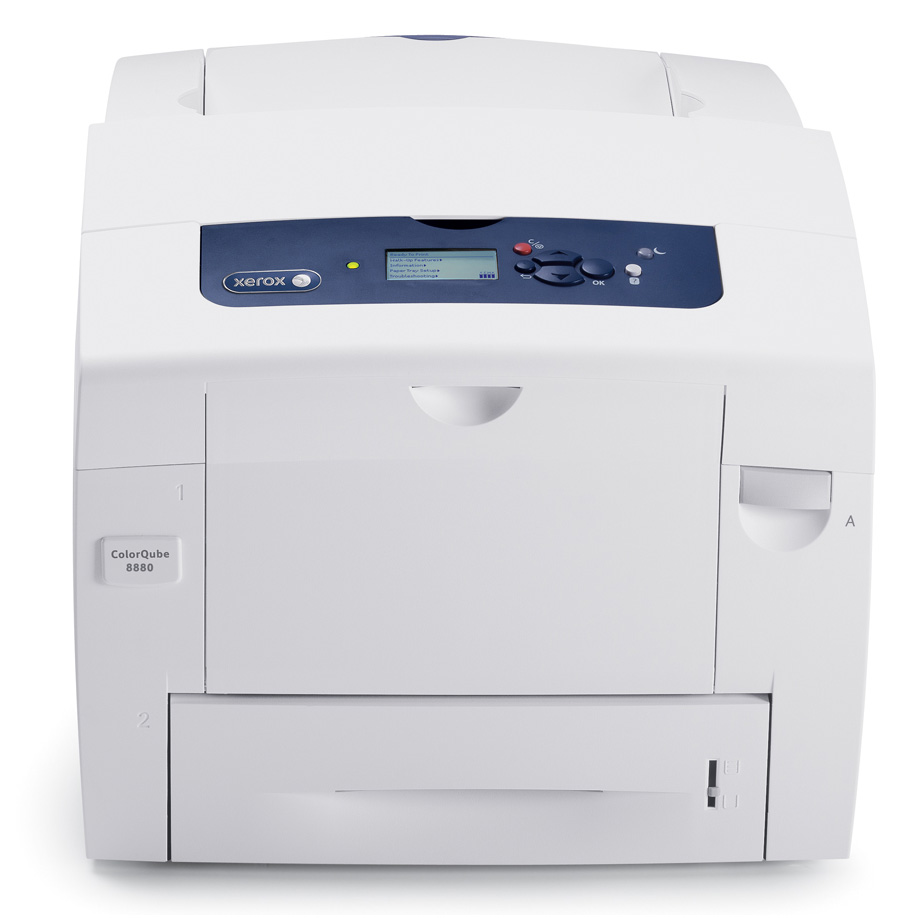 When it comes to efficiency, which is always key to any business, the ColorQube 8880DN gives its users an output of 51 pages per minutes, and produces the first page in just five sections. This model also offers automatic double side printing and an input tray of 2,200 sheets, which means that you can set your biggest print job to run while you get on with the other important tasks of the day.
Another fantastic machine for those searching for an all-round office printer, the Xerox Workcentre 6605N A4 Colour Multifunction Laser printer gives its users the ability to print, scan, copy and fax all in one machine.
Alongside this, the Xerox Secure Print feature means that you can create confidential documents, without the fear of them being left in the output tray for anyone to stumble upon. Secure Print offers you the ability to time the release of your documents using your own personal passcode, giving you the maximum security possible.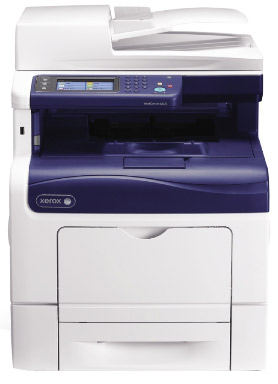 Although you can manage all your printing needs from one machine, it doesn't mean that this Xerox laser printer is cutting back on quality. The Xerox Workcentre offers print outs at an enhanced 2400 DPI resolution, and Xerox's colour correction technology works hard to ensure that your results are high quality, and consistent in everything that you print.
One of our newest Xerox colour laser printers, the Xerox Phaser 6510N is able to continue printing in mono even after your colour toners have run out, thanks to the Xerox Run Black function. The efficiency of this model doesn't stop there. Giving its users a colour touch screen to review print jobs before printing, and 550 sheet capacity paper tray, you'll be sure that your printing needs will be met quickly and with the maximum quality possible.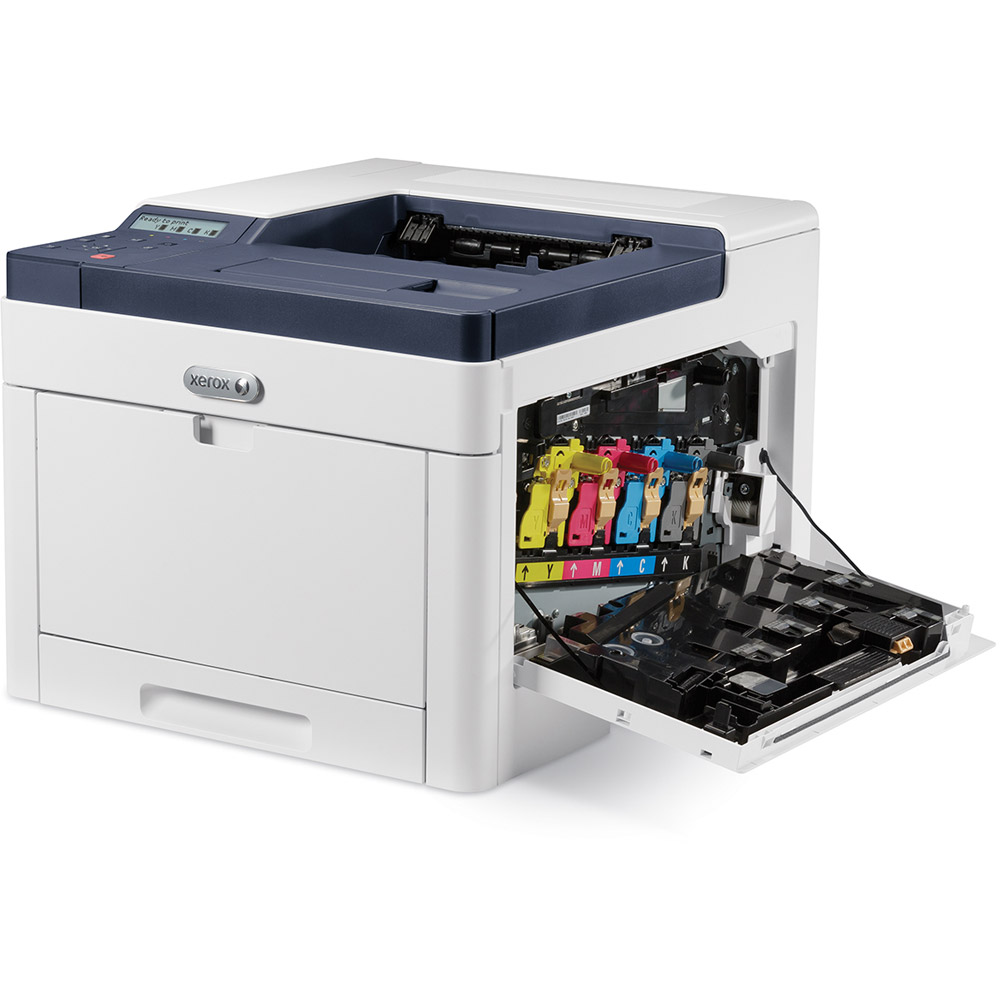 Another great feature of the Xerox Phaser 6510N is its compatibility with other technology. This series of printers can print all your important documents from a wide range of mobile devices using Apple Airprint, Google Cloud Print and Xerox Print Service Plug in for Android and Mopria. This capability, alongside the secure print feature from Xerox UK, means that you can print from any device and not have the concern of security.
So, that's our line-up of the best Xerox UK models on the market right now. If you're looking to invest in a new model for the New Year, you can't go wrong with any of these printers. Once you've bought your new printer, take a look at our installation guide to make sure that your new arrival settles in as quickly as possible.