Canon Printer Ink & Toner Cartridges
Some things are simply made for each other, like Canon Printer Ink & Toner Cartridges and Canon printers. Renowned for their exceptional print quality, Canon devices for the home and office deliver reliability and quality with low total costs of ownership. For beautiful and long-lasting print quality from cartridges that are precision engineered to integrate seamlessly with the Canon print system, original Canon Printer Ink & Toner Cartridges are the savvy choice.
Exceptional print quality
Whether you need PIXMA engineered inks for your home printing projects, Dual Resistance High Density inks for professional quality output in the office or Canon toner for fast fusing and high-quality prints, these Canon consumables are designed and engineered for optimum performance with your Canon printer. Prints are crisp and clean, without banding or ghosting, displaying vibrant and true to life colour, ultra sharp monochrome text and high definition in fine lines.
Efficiency and economy
Colour document printing for your publicity and presentation needs is faster and more efficient when you use original Canon printer ink and toner cartridges. Multi-ink systems give you total control over the amount of inks you consume, and high yield XL inks and toners and value packs are a cost-effective way of boosting productivity.
Protect your printer
Whether you use ink or toner, you know how costly a malfunction or even permanent damage to your printer can be. You may not be covered by your Canon warranty for damage caused by third party toner, and clean-ups cost you time and money, as well as impacting your office's productivity. By using genuine Canon printer consumables you'll protect your investment in Canon print technology and quality.
Canon sustainability
Canon printer ink and toner cartridges can be recycled through the Canon Cartridge Recycling Programme. Since 1990 when Canon started the world's first cartridge recycling programme, more than 551,000 tonnes of CO2 emissions have been saved and over 378,000 tonnes of cartridges recycled.
Canon Recycling Services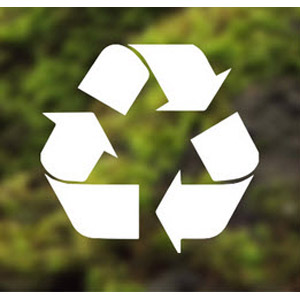 As Canon's dedication to protecting the environment evolves, free recycling facilities are available to those wishing to recycle their genuine Canon ink and toner cartridges. The Freepost recycling option includes the ability to return items via postal service. Canon pledges a no waste to landfill policy.
Each cartridge returned is either reused or recycled, ensuring materials and parts from the empty cartridge don't go to landfill.
The convenient Bulk Cartridge Return option enables a return of 10 Canon cartridges or more at the click of a button.
For the return of individual toner cartridges, a single return postage label form is provided. Once all relevant fields are completed, a confirmation email will include a link to your labels along with a step by step guide on how to use the service.
To use the Freepost Service, simply complete the online return form available by clicking the following link;Canon's Recycling Programme
Canon Inkjet Cartridge Recycling Programme
Canon Inkjet Cartridge Recycling Programme benefits the reproduction of new cartridges, by reusing parts and materials from the empty cartridges. Canon supply two free post return envelopes, for each request they receive.
Each envelope can help to reduce your carbon footprint by sending up to 5 cartridges each time. The supplied envelopes, allow the cartridges to be protected during its recycling process.