Xerox Printer Ink & Toner Cartridges
Xerox are pioneers in laser and inkjet technology and have produced a range of inks and toners that ensure you achieve the best performance with lower total ownership costs. Xerox also supply a range of replacement toners that are precision engineered with the same quality and reliability as their other consumables and that will supply you with a lifetime peace of mind warranty.
Quality, reliability, performance
Xerox inks and toners are optimised to deliver professional quality print output with the consistency and reliability you would expect from this renowned brand. In fact, during independent testing of Xerox consumables, genuine toner supplies delivered 27% more pages than the aftermarket alternatives, and Xerox solid inks produced visibly better results than non-genuine products. Xerox toners and inks produce markedly superior results to the aftermarket alternatives, providing better quality, reliability, overall value and lower total costs of ownership.
Exceptional print output
Whether you're using Xerox Emulsion Aggregation toner, High Fusion ink or innovative solid ink technology you can expect unbeatable results. Colours are rich and vivid with superior consistency and accuracy, while monochrome text is razor sharp, and there's a visible difference between fine lines and legible small print. All this with 45% less toner consumption for office sustainability.
Don't risk your reputation or your printer
Genuine Xerox printer ink and toner cartridges are backed up by over 70 years of Xerox investment in research and technology and are designed to deliver trouble free operation, total reliability and compliance with environmental standards. The result is inks and toners you can trust not to fail and damage your printer. Downtime and loss of productivity are costly, which is why choosing genuine Xerox consumables will protect both your printer and your reputation.
Xerox sustainability
Xerox are committed to energy saving and sustainability throughout the manufacturing process, recycling post-consumer toner waste and reducing packaging. End of life cartridges can be recycled through the Xerox Green World Alliance initiative.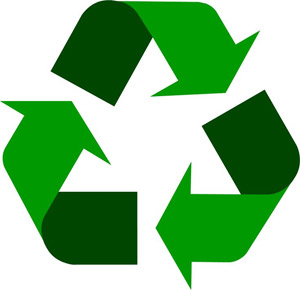 Xerox Supplies Recycling Program
Xerox's focus is to create products, packaging and supplies which make cost-effective use of resources.
The aim is to limit waste, reuse material when achievable and recycle the parts which can't be reused.
Xerox Green World Alliance
Xerox introduced a supplies recycling program named Xerox Green World Alliance. The growing responsibility and commitment to recycling Xerox portrays has achieved a high volume of cartridges and toners being returned, enabling them to be recycled or reused.
The easy return process makes recycling even more worthwhile. Click the following link and follow the simple steps which will allow you to submit a Cartridge Return Label Request;Xerox World Alliance Recycling Programme
…once completed attach the label to your package and return the box by post free of charge.