HP Printer Ink and Toner Cartridges
HP Cartridge Recycling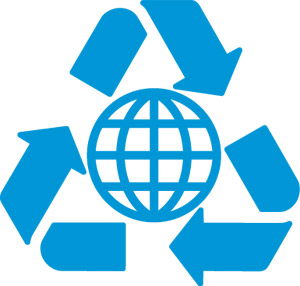 HP's 'Planet Partners' Recycling Program supplies a simple way to recycle. HP assures customers that no cartridges are ever sent to landfill, resold or refilled. HP have been recognised for their environmental efforts, which resulted in an award being presented to HP in 2014.
Small to Medium sized business, Enterprise and Public-sector users are allocated separate return services, each option provides instructions on how to return the empty cartridges. HP continue to develop their recycling options to the convenience of their customers.
Home users
The Consumer and Home Office option allows a simple pre-paid return process. A maximum of 4 toners can be included in the parcel with 1 label being assigned to each package. For Inkjet cartridges, a pre-paid envelope will allow up to 10 inks to be returned.
Small businesses
HP's postal drop-off service is targeted at low end business users and each envelope will hold up to 10 HP toner cartridges or 50 ink cartridges (dependant on size).
Enterprise and Public Sector
A bulk return service is also available for those who wish take advantage of returning 100 -2000 ink cartridges or 15 – 300 toner cartridges for recycling.
Simply fill the bulk boxes with your used cartridges and request collection when they're ready to go.
Click the following link to follow HP's simple cartridge return process;HP Planet Partners Recycling Programme
Keeping Plastics Out of the Oceans
The HP Planet Partners return and recycling program was designed make recycling Original HP Cartridges simple and convenient. Since 2000, over 90 million kilograms of recycled plastic have been used to manufacture Original Hp ink and toner cartridges.
Reducing Impact on the Planet
HP supports educational and economic opportunities for communities in Haiti via a closed loop ink cartridge recycling program.This program combines cartridges returned via the Hp Planet Partners with recycled plastic bottles collected from several sources including Haiti to create new HP Ink Cartridges