Oki Ink and Toner Cartridges
There is only one consumable that's genuinely compatible with your OKI printer and that's original OKI ink or toner cartridges. If you want to enjoy the highest possible print quality, plus consistent performance and reliability, then you need OKI consumables. OKI are the pioneers of LED print head technology and have spent decades researching and developing their inks and toners to create the ultimate compatibility between printer and consumables.
Express your creativity with original OKI ink and toner
Whether you use your OKI printer in the home office or small workgroup to streamline your workflow, or for student or home projects, OKI consumables can make a huge difference to the quality and cost-effectiveness of your output. With a visible difference in high definition small details, crisp and legible monochrome text and true to life, vivid colour, take advantage of the creative freedom that only happens when you have complete trust in the reliability and quality of your print output.
Are non-genuine inks and toners cost effective?
If you believe that all inks and toners are created equal, you'll enjoy saving a few pennies by buying non-genuine consumables. But there are several reasons why investing in OKI ink and toner will make a huge difference to your print environment.
OKI continually monitor the quality of their products to ensure that page yield, print quality and reliability all exceed those of non-genuine inks and toners. Not only do genuine OKI consumables outperform aftermarket alternatives but they prevent paper jams, poor quality print, inconsistent yield and even permanent damage that may result from using non-genuine products.
OKI consumables are also supplied with a three year peace of mind warranty for complete protection.
OKI sustainability
OKI supplies are manufactured to make a minimum impact on the environment as demonstrated by their ISO certification. From manufacture to end of life recycling through the OKI cartridge return programme, environmental performance is on a par with print performance. These are the hallmarks of genuine OKI ink and toner cartridges.
OKI CONSUMABLES RECYCLING SERVICES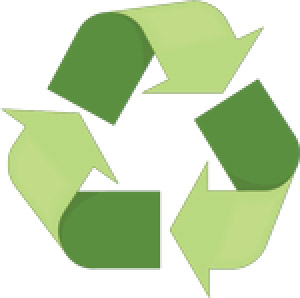 As OKI's dedication to protecting the environment evolves, free recycling facilities are available to those wishing to recycle their genuine OKI Original Consumables. The Freepost service recycling option which is part of OKI's Recycling Program, includes the ability to return items via postal service.
To use the Freepost Service, simply place the consumable you wish to recycle into acceptable packaging and seal tightly.
Next click the following link and follow the simple steps which will allow you to download the freepost labels;OKI's Consumable Recycling Free Post Service
…once completed attach the label to your package.
The service can be used for less than 10 items only, with a weight of 5kg per package.
OKI CONSUMABLES RECYCLING BIN SERVICE
OKI's second option to those looking to recycle over 10 items and over 5kg in weight, a separate Recycling Bin Service is available. These Bins can be placed at your convenience around your premises to encourage the recycling of your empty OKI toner cartridges.The supplied tie wraps, allow the used-up bags to be securely fastened during its recycling process. Once the bag is full and Oki are requested to pick it up, OKI will collect it free of charge.