The Benefits of Large Format Printing for Businesses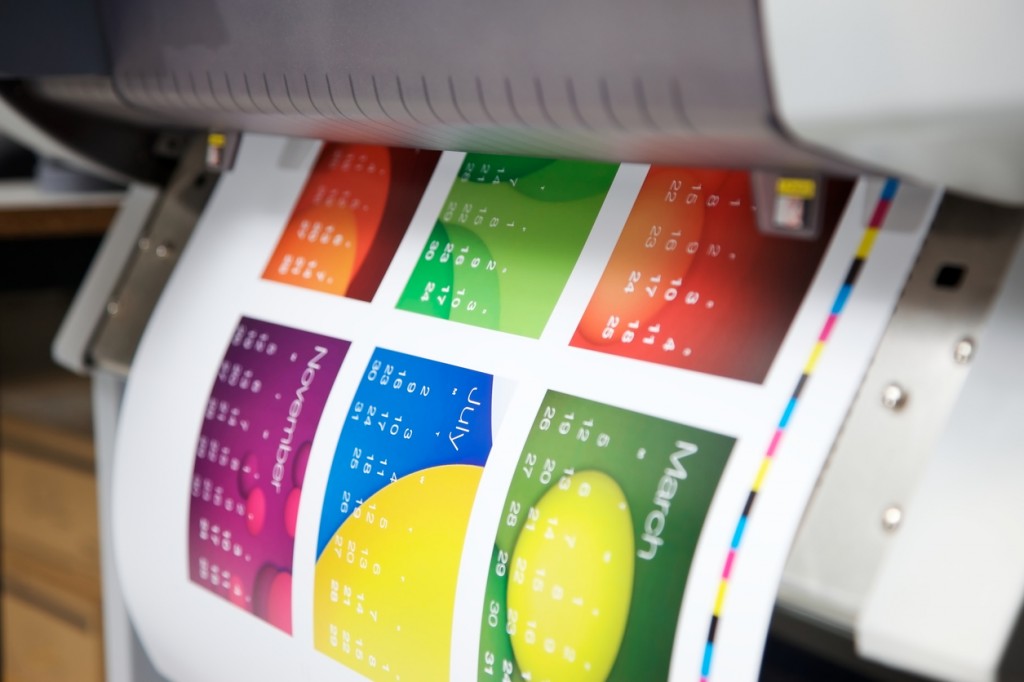 When it comes to printing documents and materials for your business, you may be looking for a new machine that enables digital files to be printed at a larger size.
Large format printers come in a variety of different sizes, with A3 being the most popular, and allow you to create bigger documents that don't compromise on colour or quality.
Many businesses may forget about A3 printers and how they can be used, leading to them wasting money on outsourcing things such as promotional materials which can otherwise be printed through the large format machines in-house.
We've shared three benefits of how these printers can help your business, along with simple solutions on how get the most out of them in your workplace.
High quality and efficiency
Despite their bigger size and ability to print documents that are significantly larger than the standard A4 prints, large format printers do not compromise on quality and are extremely efficient.
Printers such as the Epson Workforce Inkjet model have the ability to print larger files, and offer the additional benefit of being able to print, fax, scan and copy documents in the same machine.
This printer gives 4800 x 2400dpi, meaning that high quality prints are created and the detail is maintained in your document once a physical copy has been produced.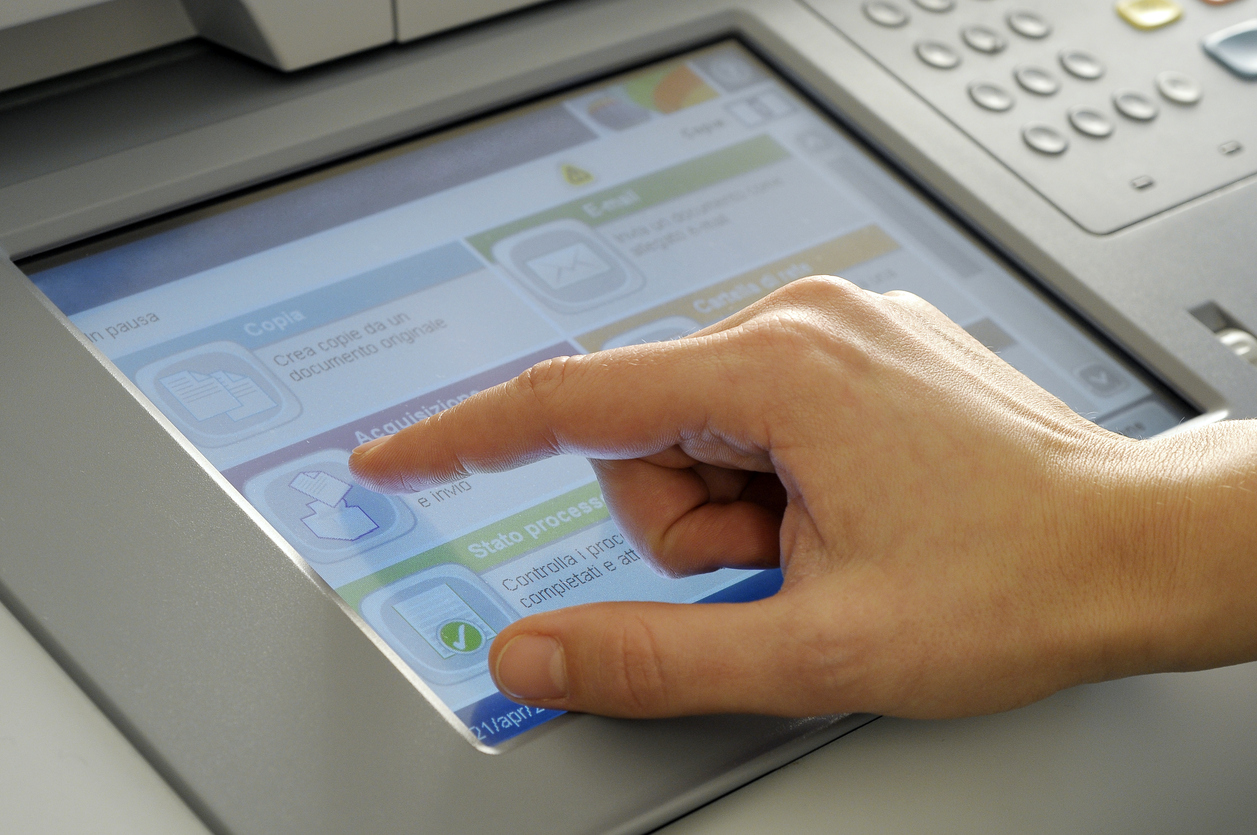 Image credit: iStockPhoto.com / Psycodesign (via Custard Online Marketing Ltd)
Mobile printing
Large format printers also offer mobile printing facilities, allowing you to print documents directly from your mobile phone or other wireless device.
Along with increasing the productivity of your office, this advantage permits multiple people in the workplace to print large format documents without being physically connected to the machine.
Ease of use
Many of the large format printers that we provide feature a large colour touchscreen that can be used to configure the printers' settings or connectivity options.
Especially useful for workplaces with people who have poor sight, these touchscreens are also easier to understand for people who are unfamiliar (or not confident) with printing technology.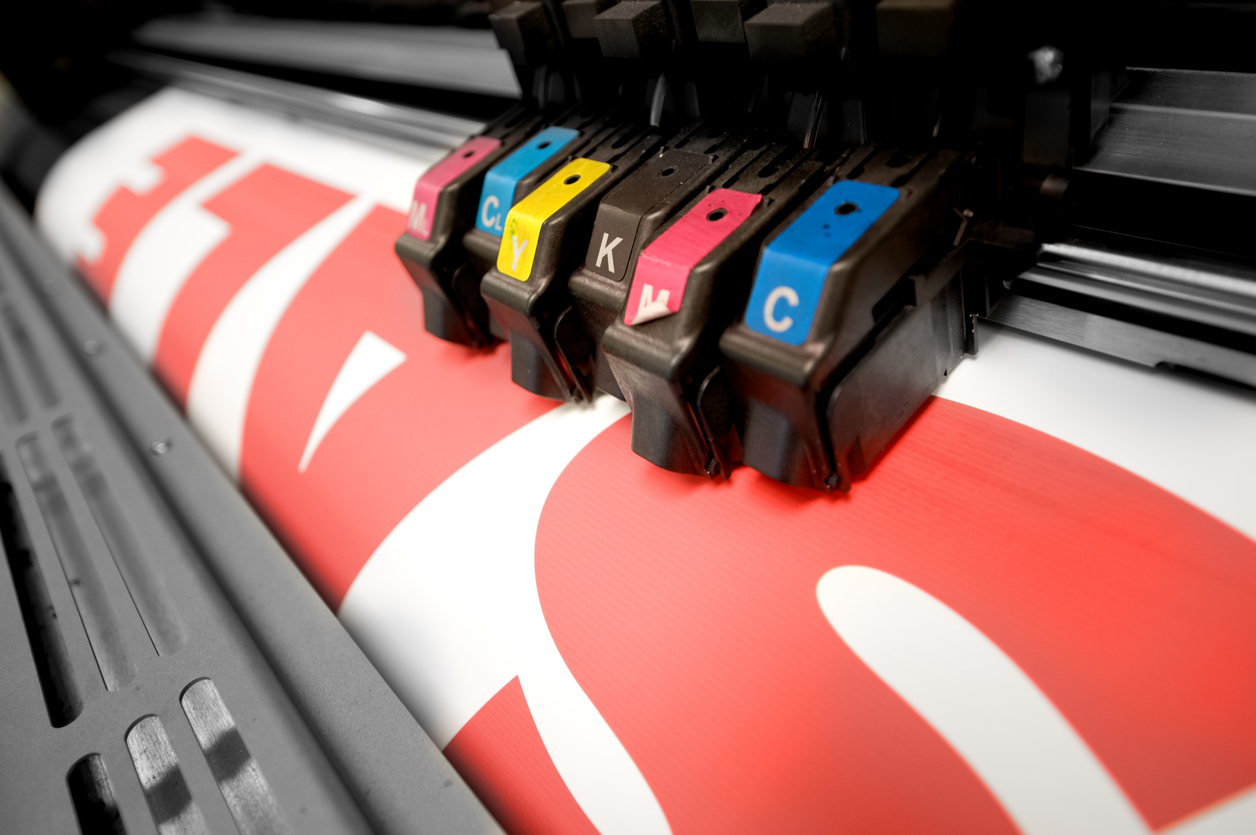 Image credit: iStockPhoto.com / wbfuller (via Custard Online Marketing Ltd)
How can large format printers be used?
The most common use for large format printers is to create promotional materials for a business. Flyers and posters are just two of the items that can be created in-house using these machines, and allows you to save the money that you would've spent on outsourcing the printing duty.
A3 printers can also be used for photography prints that can be mounted onto walls to display the products that your business sells. Not only will this encourage potential customers to purchase your products, but they'll have a clearer idea on what they'll be receiving.
As you can see, a large format printer can provide your business with many additional benefits. It's now up to you to implement a model into your printing habits and see the benefits!
Should you require any further assistance on finding the best A3 printer for your needs, please do not hesitate to contact us. We'd be more than happy to help!