Booklet Printing For Small Businesses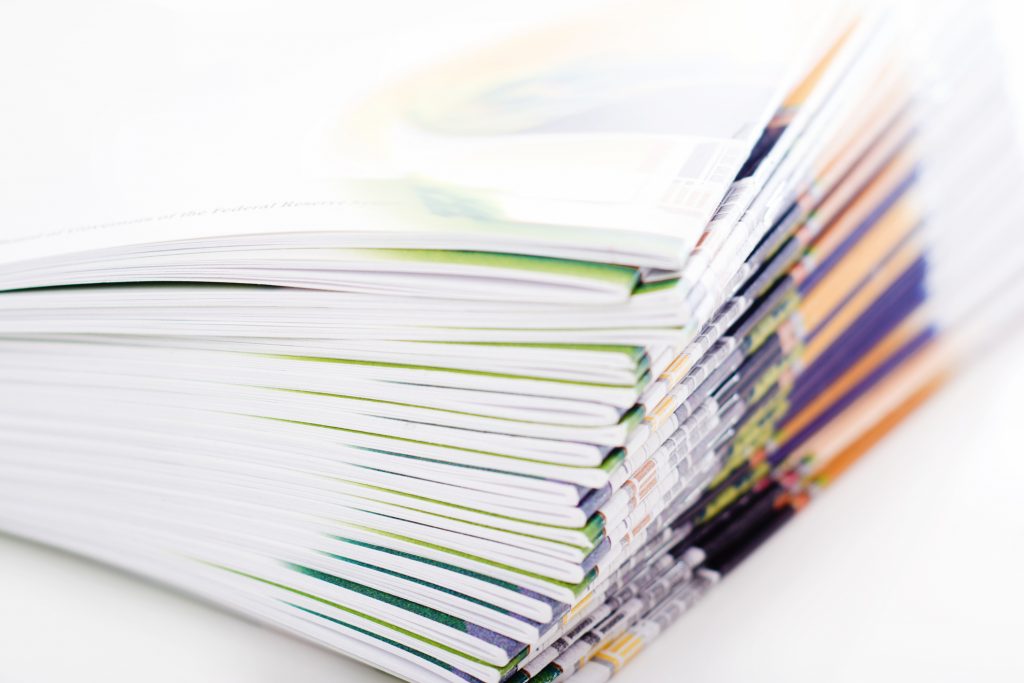 Businesses who rely on small quantities of printed material frequently can make big financial savings by bringing the process in-house.
If outsourced, commercial print runs for printed marketing materials can result in higher costs per unit.
Whether you need to print booklets, pamphlets, flyers or leaflets, you can get a lot of value from a single laser printer, especially if you have a constant need for these marketing materials.
New LED laser printers offer sharp colour printing on a range of paper sizes and weights and will cut back on production time with high printing speeds and advanced paper handling options such as staplers and hole punches.
Here's an introductory guide to get you on the right track to choosing the right printer so you can bind and print your own books for marketing.
1. Decide what size you want your book to be
If you don't already have a printer then your first step is deciding what size books you want, as this will determine whether you need an A4 or A3 printer.
If you're creating folded booklets then remember that A3 printers will create A4 sized booklets and A4 printers will produce A5 booklets as each printed page will be folded in half.
There are a wide range of A3 printers to choose from, including the Xerox Versalink C7000dn which will allow you to create other marketing materials like posters and banners. With an output tray that handles up to 400 sheets, you'll be able to print up to 20 20-page booklets in a single uninterrupted print run.
Leaflet printing is also made possible by the Xerox Versalink thanks to its ability to print on smaller paper sizes down to A5.
If you're just looking to print A4 posters or single, unfolded A4 pages which you're going to bind together, this step won't narrow your choices down much as the majority of our printers use A4 as their standard printing format.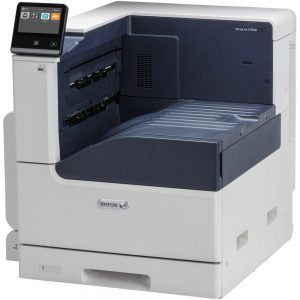 2. Decide how often and in what quantities you want to print your booklets
If you need a printer that can produce marketing materials quickly, which might be the case if you have offers that are only relevant for short periods of time, the Lexmark CS827de is perfect.
It can print up to 57 pages per minute in full colour, with a 550 sheet input tray, so you can load it up and sit back as it prints 550 sheets in less than 10 minutes.
This is ideal for rapid turnaround marketing and is especially useful in industries where getting the jump on a marketing plan and executing it quickly is essential – like nightlife marketing.
If you're also aware that you'll be printing materials very regularly, you'll want to make sure that your printer is known for reliability and that the consumables it uses are low cost. Laser and LED laser printers fulfil both of these criteria, so would be a better choice than inkjet in your case.
3. Choose the content and design for your book
Once you've decided what paper size you want to use and how quickly you need to print, the next step is to choose the content and design the layout of your booklet.
Work with a graphic designer for the best results as they'll be able to create a template that is visually appealing and effective, and reaching out to a copywriter can help you to pin down the best words to market your product, service, or event.
Although these services can be significant upfront costs, the results should speak for themselves and a good design can be reused in future booklets with some slight content adjustments.
4. Decide how you want your book to be bound
The final step is finishing your booklets. There are a number of economical options for booklet finishing, all of which result in a professional looking product. These include hole punching, stapling, and folding.
Hole punching is used in combination with treasury tags or ring binders while stapling is a complete solution in itself. Folding is the least professional looking of the three finishing options, but can still be useful for finishing small booklets with only a few pages.
If you would like to speed up the finishing process, the Lexmark CX827de A4 Colour Multifunction Laser Printer offers professional document finishing options such as automatic stapling and hole punching.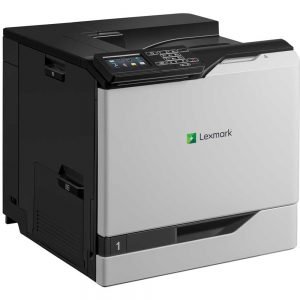 Designing, printing, and binding your own marketing booklets and other materials can be a great cost-cutting exercise that also gives you complete freedom over the output and timing of your production.
Cut out the third-party printing companies by investing in a printer for your business and get started with creating your own marketing materials.
For more information on any of the printers mentioned in this guide, get in touch with our printer experts on 0800 840 1992.