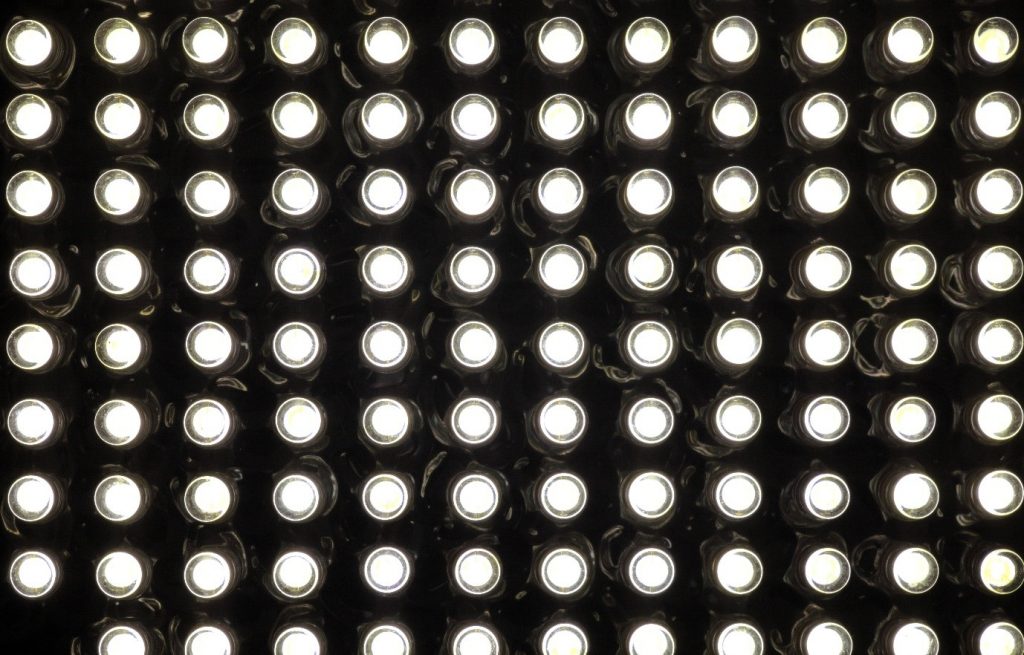 Last Updated on April 14, 2021 by Christian Ralph
Printers aren't all the same. There are several main technologies used in printers, both for domestic and commercial use, and each one has its own strengths and weaknesses.
The two main types of printer which most people are familiar with are inkjet and laser printers. The third type, which we'll be focusing on today, is the lesser known LED printer.
What is an LED printer? We're here to tell you everything you need to know.
What is an LED printer?
LED printers are most similar to laser printers, using a drum, toner, and fuser system to apply coloured or black toner to paper. There is one key difference between the two – laser printers use a laser and mirror to create a toner-attracting static charge on the printing drum while LED models use a strip of LEDs.
They were invented in 1989 by the manufacturer OKI, and OKI have since continued to innovate in the LED printing field while other manufacturers have adopted the technology over time.
Although LED printers haven't yet become as well-known as laser and inkjet, they've gradually gained popularity because of the unique benefits they offer over alternatives.
How does an LED printer work?
Just like laser printers, LED printers contain a photoreceptive drum that's surface is positively charged with static electricity by a high voltage wire. In a laser printer, a laser would then use data sent to it from a circuit board to draw the image (or text) that needs to be printed into a mirror which moves on its axis to transfer the beam on to the drum. In an LED printer, however, the negative static charge is instead created by a strip of LEDs that's positioned above or below the drum.
The pattern of light from the LEDs hits the positively charged drum and erases the charge where it lands, instead creating a negative charge in the image of the page that's printing. Positively charged powdered printer toner is then dispersed on to the drum, sticking where the negative charge has been created by the LEDs.
As paper enters the printer's mechanism it is positively charged by a separate high voltage wire and, as it's pushed past the printing drum, attracts the toner from the negatively charged parts where it has stuck.
The sheet of paper then passes between two heated rollers, fusing the toner to the page before it comes out of the printer.
What are the benefits of an LED printer?
Because they use a completely different method to create a static charge, they have different benefits that distinguish them from laser printers.
They're quieter as there are no moving parts required to transfer the image on to the photoreceptive drum, unlike in laser printers where a mirror is rotated
The lack of moving parts also means that they can be more compact
They're more reliable as there are no moving elements that are likely to break through regular use
Printing is faster as there are fewer steps to creating the negative charge on the photoreceptive drum
As LEDs are generally considered highly energy-efficient, LED printers save energy compared to laser
What are the best LED printers?
Because inkjet and laser printers have dominated the market for so long, there isn't as wide a selection of LED printers. Only a select few manufacturers produce new LED models, but these are our favourites of those:
A slightly more expensive OKI product, the C712n has better specifications with up to 36 pages per minute printing speeds and a large 530 sheet paper tray.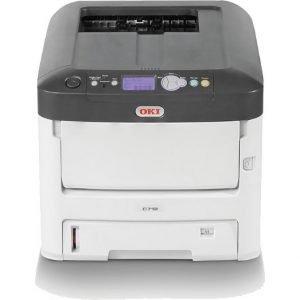 If you're looking for an LED printer that can also scan, copy, and fax, the OKI MC853dn is perfect for you. It's the smallest A3 multi-function printer on the market but still has all of the features you'd want.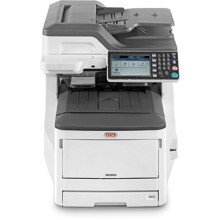 Xerox are another manufacturer that have entered the LED market with their Versalink range. The C7000dn is a reliable and effective machine, with secure print technology, printing speeds of up to 35 pages per minute, and 1200×2400 dpi printing.

Xerox's version of a multifunction LED printer, the C405dn also contains scanning, copying, and faxing functionalities as well as a range of other features like NFC printing and optical character recognition.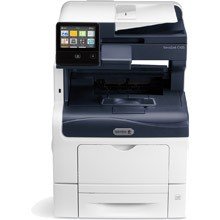 Now you know everything you need to know about LED printers, you can decide if they're the right choice for you. Browse our full range of LED and laser printers today or get in touch with us for more information by calling 0800 840 1992.