Best Printers For Graphic Designers In 2020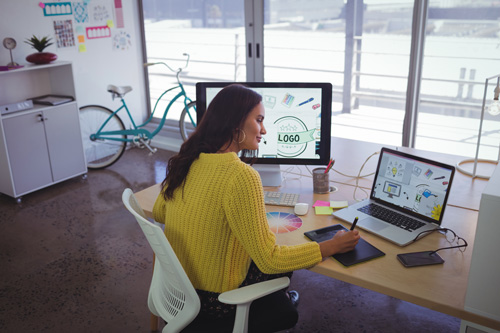 High quality graphic design prints are essential if you're responsible for providing proofs to clients for approval. But as a graphic designer, you'll be aware that such high-quality prints aren't always necessary, especially when printing something to check if a line is flush or a certain colour works on a page.
Therefore, it's essential to consider your exact needs prior to purchase – which is where we come in. See below for our handy guide to the best printers for graphic designers in 2020 and beyond.
In-house printing
Historically, laser printers were thought of as less effective at printing high resolution images than inkjet printers.
However, LED laser printers give you the best of both worlds – good quality images, printed quickly and more economically in the long run.
Laser printers are better at printing large quantities of text with clarity
They can handle high volume printing jobs, and offer quicker, lower cost prints than inkjet printers
Because of their simpler internal mechanism, they're usually more reliable than alternatives
Here are some laser printers you might want to consider:
The Lexmark CX827de A4 Colour Multifunction Laser Printer offers excellent print quality at 2400 x 600 dpi, is compatible with paper weights up to 300gsm, and was designed for companies who want to create professional style brochures and documents.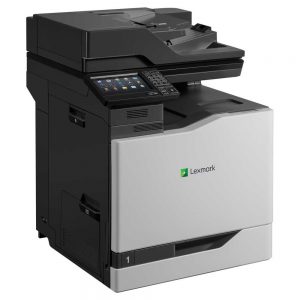 The Lexmark CX417de multifunction laser printer prints at 1200 x 1200dpi and will accurately match the colours that you see on-screen with Pantone colour calibration. It's also capable of scanning, copying, and faxing documents.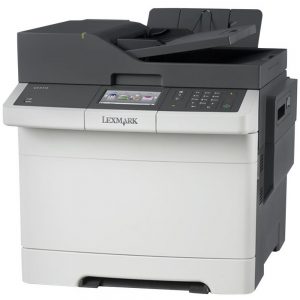 The Xerox Phaser 3610DN A4 mono laser printer is the fastest printer in its class, printing up to 45 pages per minute with a 550 sheet capacity input tray and print quality of 1200 x 1200 dpi.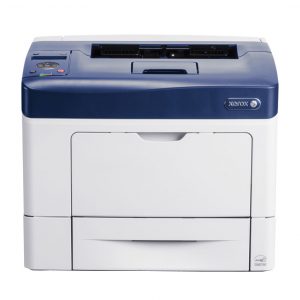 Printing for clients
Although laser printers offer faster, higher volume, and more economical printing for most designs, especially those with lots of detailed text, inkjet printers provide higher quality photo reproduction.
They also often offer a lower initial start-up cost and can print on a range of different paper types, from matte to glossy.
However, the downsides of inkjet printers include expensive running costs, regular maintenance, lower text printing clarity, and sluggish printing speeds compared to laser printers.
If you're considering buying an inkjet printer, another factor to keep in mind is the ink you'll use. Inkjet printers can use both dye-based and pigment inks, each of which has its own benefits and uses.
Deciding whether to use dye-based or pigment-based ink depends on how long you want your prints to last. If they are only needed for a short amount of time before being discarded, you'll benefit from using dye-based inks. These fade faster but print more vibrant images and are less expensive than pigment ink.
Poster size prints
The size of the prints will be another feature to consider when deciding which printer to buy, along with the maximum paper weight it can handle.
Printers that print poster size prints and can handle heavier paper weights, like these A3 printers, can give you more options without having to switch printers or visit a specialist printing shop.
Having the ability to print at A3 and larger means that you can create great resources and large-scale proofs for presentations and meetings, as well as opening up the opportunity to create marketing materials such as flyers and banners.
Choosing the best printer for a graphic designer isn't as simple as highlighting one product that's a clear winner, it depends on what your individual needs are. If you'd like to find out more about the printers in this post, or any of our other graphic designer printers, contact our printer experts today on 0800 840 1992.
Items we think you'll like...