Why Dot Matrix Printers Are Ideal For Businesses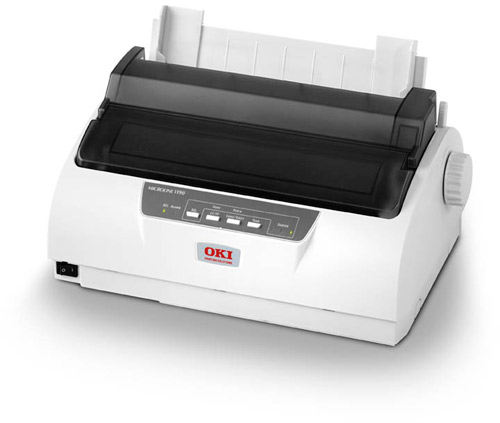 What is a dot matrix printer?
A dot matrix printer is a type of printer that prints by impact of pins striking up and down on an ink ribbon, rather like a traditional typewriter. Dot matrix printers can produce characters by creating a series of dots, which are closely spaced together.
Read on to discover why this older style of printer would be good for an industrial business.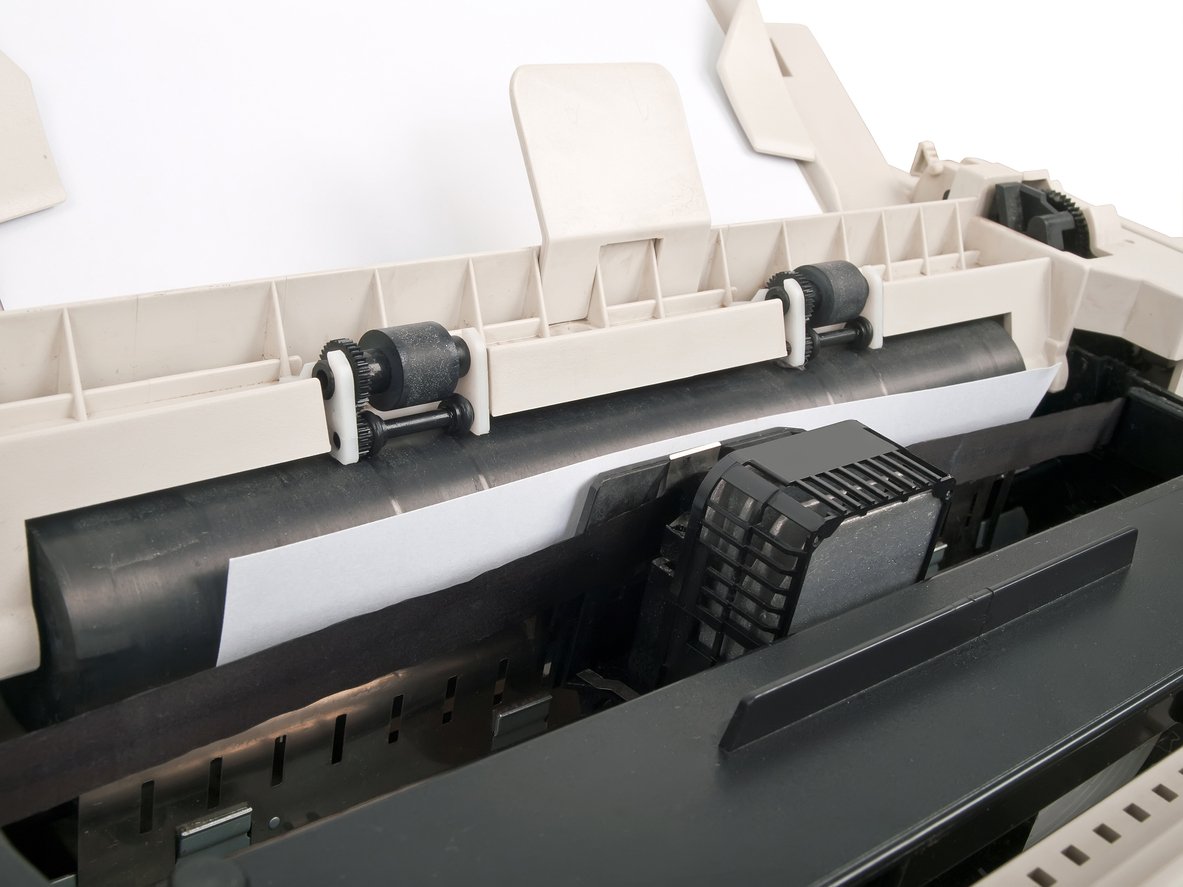 Image credit: iStockPhoto.com / sewer11 (via Custard Online Marketing Ltd)
Who uses dot matrix printers?
During the seventies and eighties, dot matrix printers were the best choice for businesses looking for cost efficiencies, and were the most common printer used at home and in offices until the nineties.
While they don't tend to be used in those environments now, dot matrix printers are still a great choice for manufacturing businesses today as they can use carbon paper to produce multiple copies of a document. They are also a perfect fit for industrial settings that require endurance in terms of performance, with minimal human supervision.
Companies who perform data-logging and creating multi-part forms would also benefit from the cost efficiency and productivity boosts provided by such printers.
What makes a dot matrix printer good for manufacturing businesses today?
Cost per page
This style of printer also has low costs per page, as when ink is running low, the print just fades out rather than just stopping during a job. They are an excellent choice for large companies who need low printing costs rather than high quality printing.
Print quality
The quality of print is determined by the number of pins that print the dots and can vary between 9 and 24, with a 24-pin dot matrix printer, such as Epson LQ-350 A4 Mono Dot Matrix Printer, offering the best quality.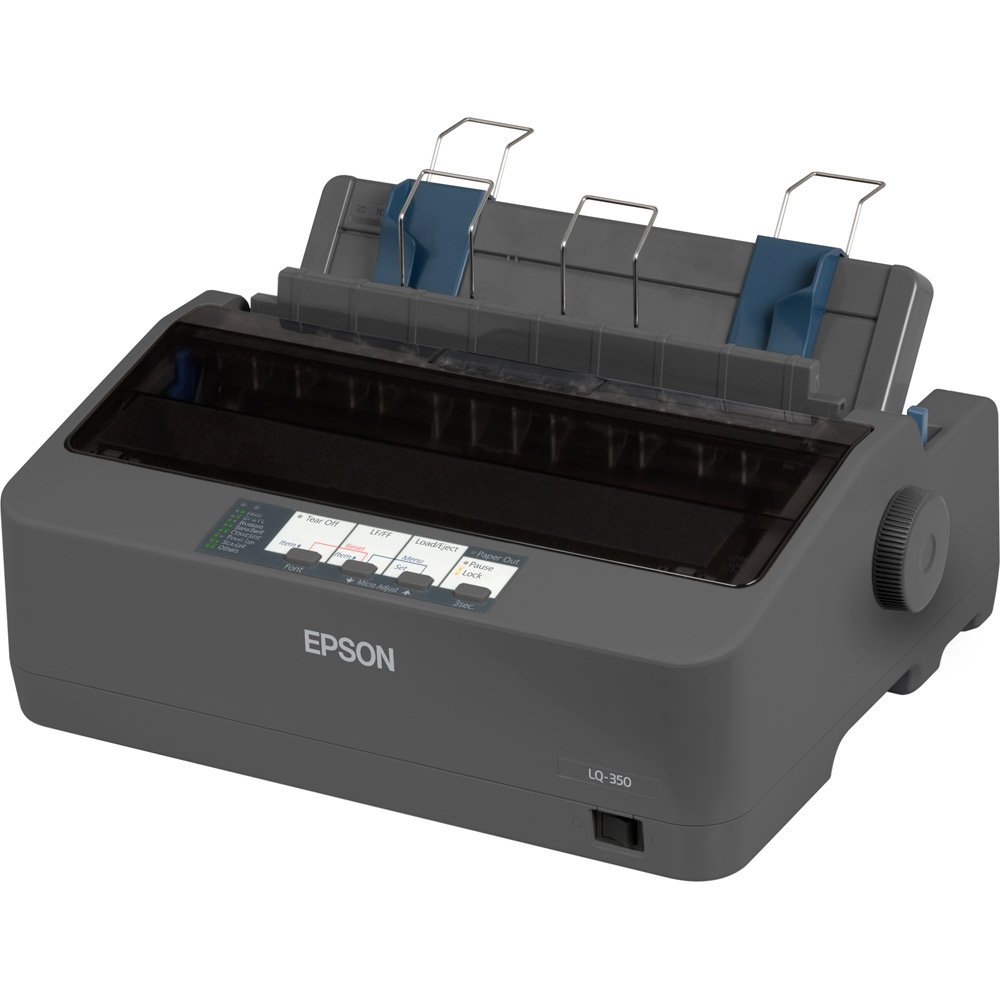 This Epson printer has a high ribbon capacity of 2.5 million characters and provides you with very low power combustion.
Speed
Generally, the speed at which dot matrix printers print can be anything between 50 and 5,000 characters, depending on the print quality required. Most of these printers have a setting which allows you to change the speed.
Ink
The ink ribbons in dot matrix printers, which are generally black or red, don't tend to dry out – whether the ribbon in front of the print head or that stored in the casing. Thanks to ink ribbons, the cost to maintain a machine like this is low.
Durability
These machines are incredibly robust, so their strength makes them very suitable for an industrial setting.
However, on the downside, it is worth considering that dot matrix printers can be noisy due to the nature of how they print, so would not be suitable for quiet environments. Also, a small tear on one piece of a piece of paper can cause some machines to jam up, unless the printer has specified a capability to handle such a mishap.
We hope this blog post has highlighted some of the reasons why dot matrix printers may be suitable for your large business. For any help in choosing a 24-pin dot matrix printer to suit your company's needs, contact our team today.
Items we think you'll like...