What do the Letters in Printer Names Signify?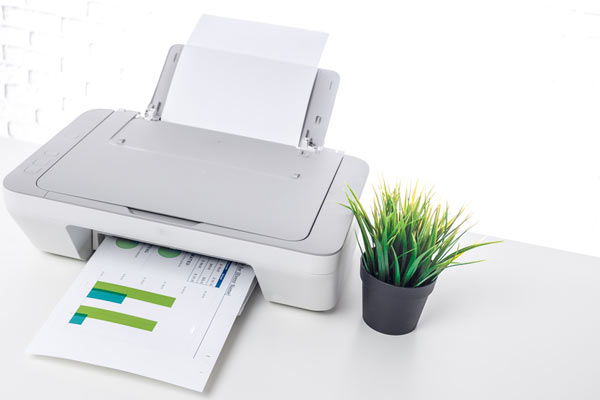 Sometimes the process of finding a printer is more confusing than it needs to be. Printer names include a seemingly incoherent selection of letters and numbers anchoring the manufacturer and model details.
However, these letters and numbers can often indicate features and functions of the printer – potentially making it easier for you to identify the printer best-suited to your needs. So here we take a closer look at what the letters in a printer signify.
C – An upper-case C immediately signifies the printer is capable of COLOUR PRINTING.
d – A lower-case d signifies DUPLEX PRINTING. Any laser printer with the d will automatically flip your paper and print on both sides, potentially halving paper consumption.
ECO – Perfect for professional and domestic users looking to economise their printed output, ECO represents printers which are ECO-FRIENDLY and responsible.
f – Sometimes included in multifunction printer names – the lower-case f represents the FAX abilities of the machine.
M – The opposite of the C, an upper-case M is used to signify MONOCHROME PRINTING – printers which produce black and white prints.
MFP – One of the easier ones to guess – MFP indicates that the machine is a MULTI-FUNCTION PRINTER, often capable of completing a wide range of printing, copying, scanning and facing tasks.
n – Used to signify NETWORK CONNECTIVITY, the lower-case n is often found in comprehensive printers, designed for professional settings.
t – For users who go through a lot of paper and don't want to be replenishing the paper tray regularly, the lower-case t signifies an ADDITIONAL PAPER TRAY.
w – Increasingly common, the lower-case w signifies WIRELESS CONNECTIVITY capabilities – perfect for locations with multiple devices to connecting to the printer.
Another code you may come across is CMYK which demonstrates the colour palette used by the printer – representing the four inks which produce the full range of tones: Cyan, Magenta, Yellow and Key (black). This is the most commonly-used palette for creating almost limitless tones.
So now you're equipped with savvy-shopper knowledge, it's even easier to use the Printerland shop. If you are still slightly unsure about the features and functions of any of the printers we stock, all the product pages include brief overviews and detailed product descriptions – perfect for those of you who have specific requirements.