Why You Should Use Genuine Ink Cartridges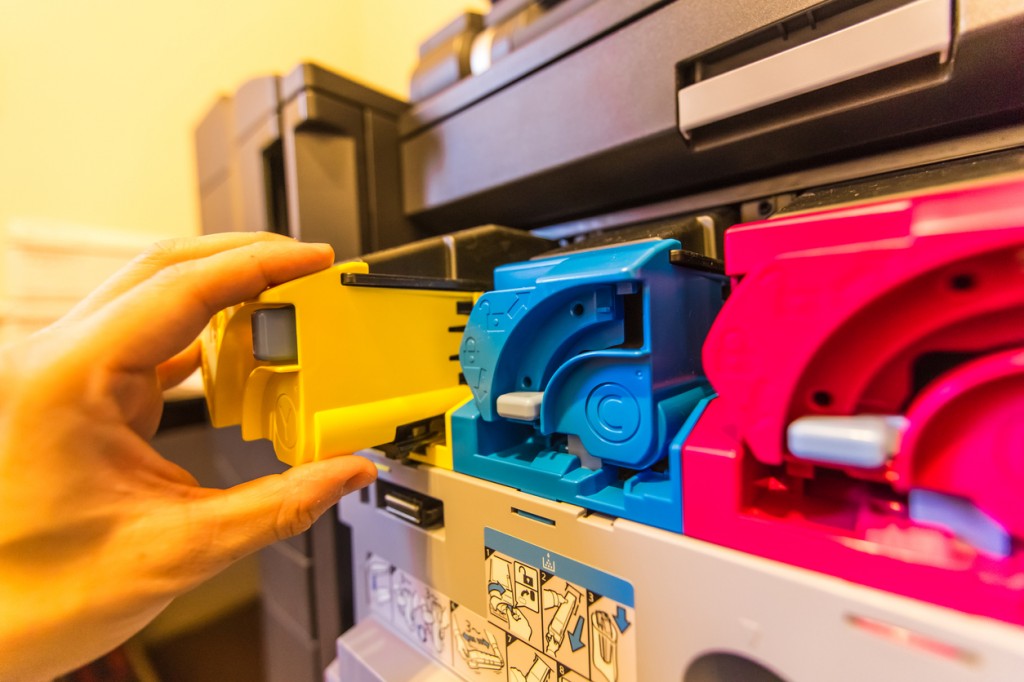 Some printer consumables claim to be as good as the manufacturer's genuine cartridges. But often they do not offer the same consistency, reliability or longevity.
Laser printers offer the lowest cost per page on the market, so if you have bought one, you've already taken the best steps towards lower cost per page printing. These printers accept both original and compatible printer cartridges and we explain the differences below.
Types of cartridges
Original cartridges
An original or genuine cartridge is one made by the printer manufacturer. For example, an original cartridge for an HP printer is one made by HP. Genuine cartridges – those that have been developed and endorsed by the printer manufacturer for a specific printer – may have the initials OEM attached to them. OEM stands for Original Equipment Manufacturer.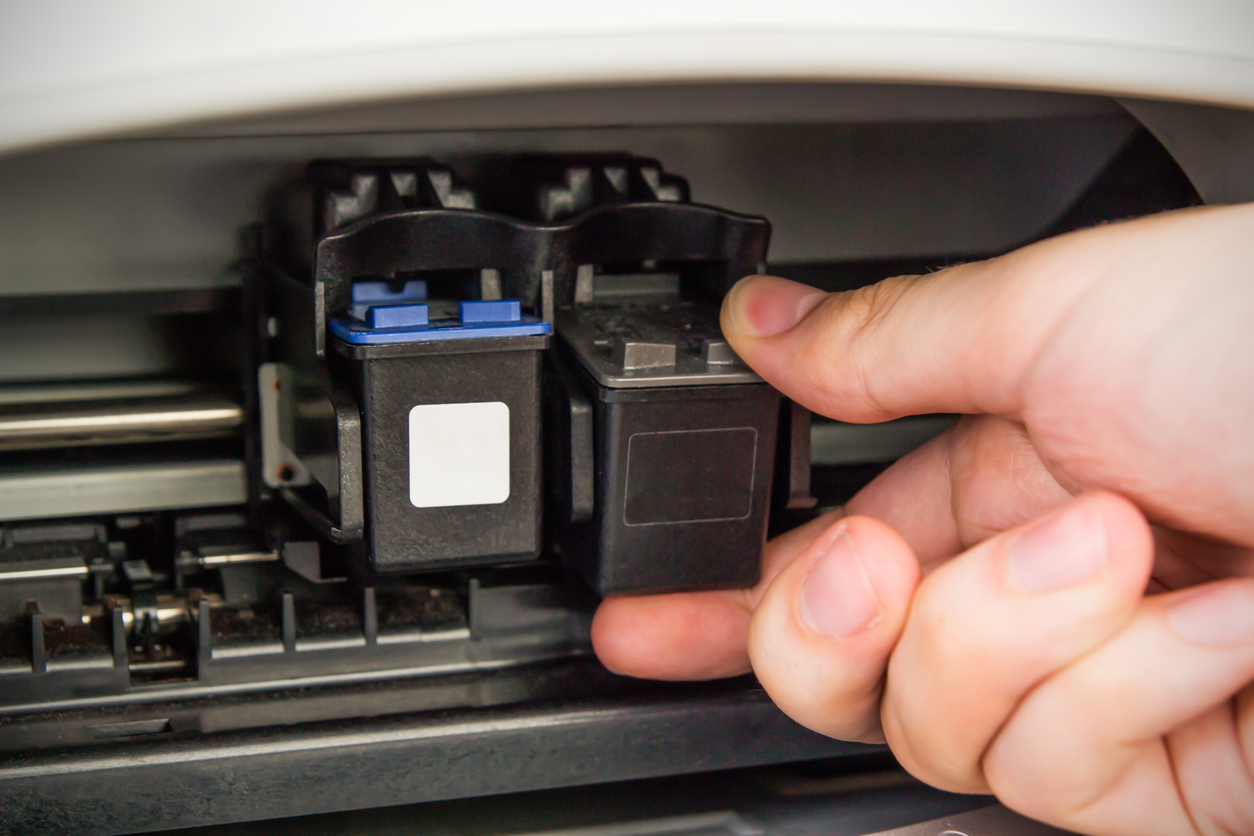 Image credit: iStockPhoto.com / simpson33 (via Custard Online Marketing Ltd)
Third party cartridges
These are compatible printer cartridges which are not made by the printer manufacturer. They may be mass produced by supermarkets such as Tesco. They should work just as well as genuine ink cartridges but the quality can be affected, as we will go on to explain.
Is third party printer ink as good quality as original ink?
It is argued that genuine printer cartridges offer better quality printing as the inks are oil-based. While compatible printer ink cartridges can contain more ink, they are mainly water-based.
Genuine ink cartridges, despite some criticism from consumers due to higher prices, do offer longevity and will not damage your printer. They also clean and lubricate the print heads to ensure no blockages build up.
Alongside this, many hours of development go in to creating OEM cartridges to match the specific printer for the best results, and ensure top quality for users.
Original cartridges also come with a warranty and are guaranteed to suit their branded printer. Your printer warranty may be affected if you do not used branded consumables.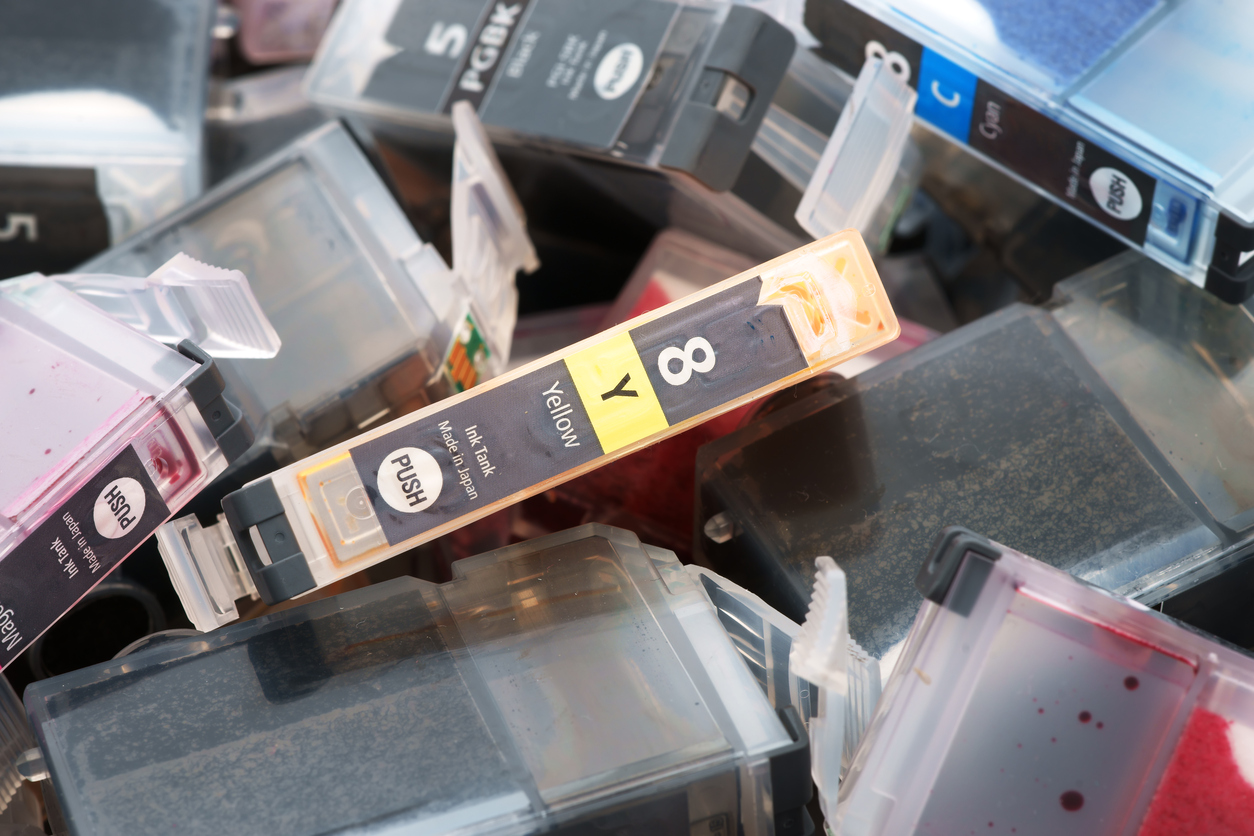 Image credit: iStockPhoto.com / ermingut (via Custard Online Marketing Ltd)
Third party
Third party cartridges come without the recognised printer manufacturer brand name. Offered at a fraction of the cost of the original, it is not unreasonable to ask if they even work and why the price is so low.
While compatible printer cartridges can be used in most printers, they do not offer anywhere near the same quality of print. In the early days of printing with a new third party cartridge, the print quality may not be too obvious but the deteriorating colour will soon become evident as printing progresses.
Third party cartridges use generic compounds of a much lower quality, leading to inferior results and potential damage to the printer's components. This will inevitably cost you more to fix or replace in the long run.
While these cartridges are cheaper and the savings can be passed on to the customer, there tends to be more problems with the cartridge functions. For example, sometimes the cartridges do not always have a secure fit or the print heads can become clogged. Third party cartridges can also develop leaks, resulting in more waste, and a possible fault with your printer.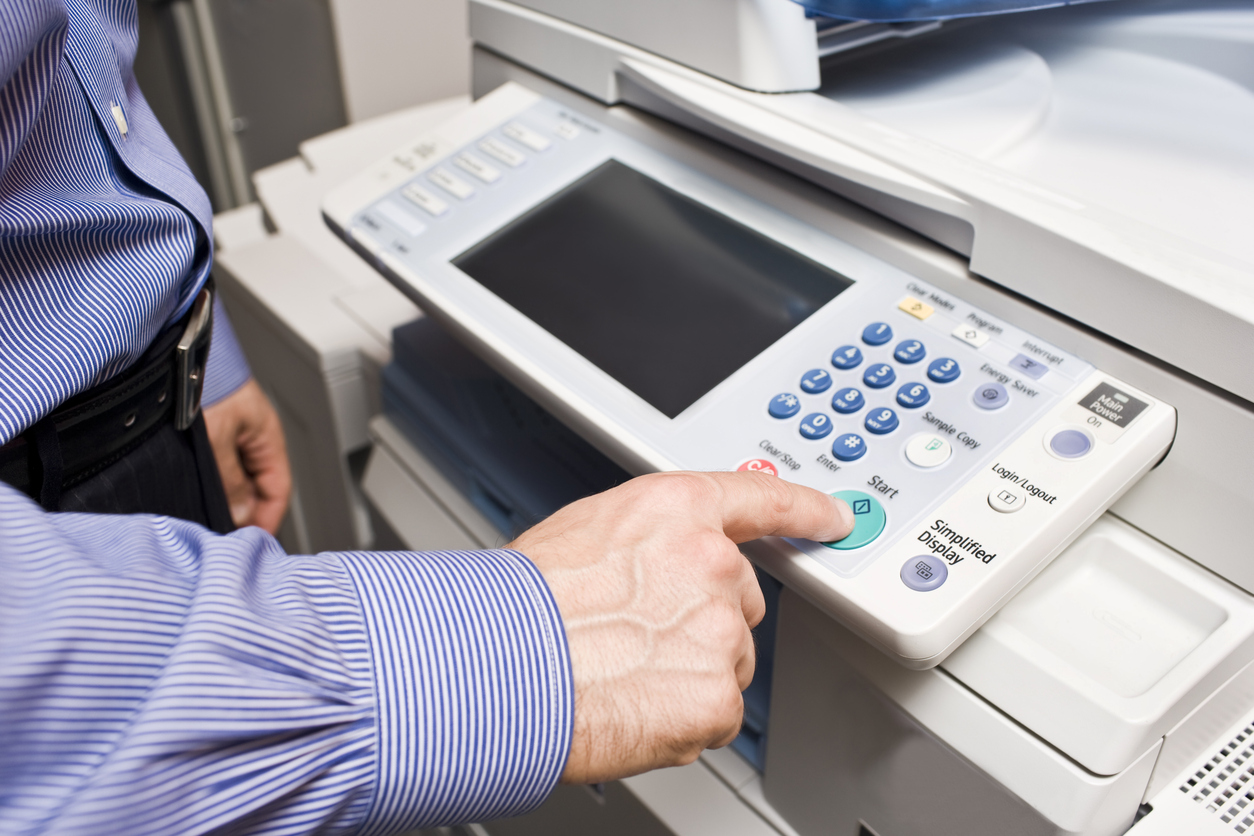 Image credit: iStockPhoto.com / michellegibson (via Custard Online Marketing Ltd)
Third party inks may appear to produce acceptable results in the short term, but any important documents or photographs you print may discolour or fade within months. Many OEM cartridges boast fade-resistant results with a longevity of hundreds of years.
However, if you do choose to get a brand-new printer and intend to buy third party ink cartridges, it's worth noting that they may not be available for a few months while the third-party manufacturing companies catch up with the available technology.
Differences between genuine and compatible toner
For the best results, it's always advisable to purchase genuine cartridges from the printer manufacturer rather than compatible printer ink. It's also worth remembering that using a good quality of paper will also determine the quality that can be achieved.
Printerland.co.uk only supply genuine manufacturer cartridges. If you need more help to choose the correct ink cartridges for your printer, or are interested in our manage print services or print subsctiption to reduce costs and improve productivity, contact our team of experts who would be happy to help you or visit our consumables page for more information.
Items we think you'll like...