Why Brits are spending big on their Office Christmas Party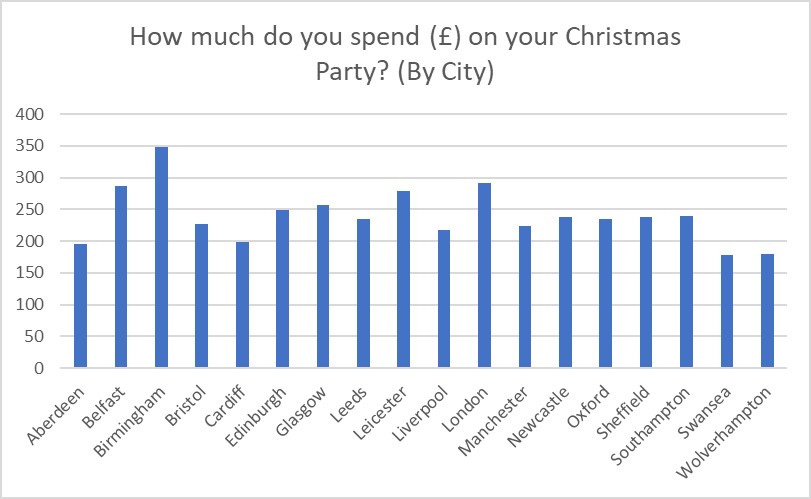 Are you prepared to go all out for your office Christmas party?
Well it's been revealed that the average British employee splashes out a staggering £150.28 on their office Christmas festivities.
Our latest survey found that the typical employee spends £53 on a new outfit and shoes ahead of the do. Whilst they're there, on average workers spend £34 a head on food and drinks at the event.
We also found that female workers are prepared to loosen the purse strings to such a degree that they'll spend £156 in preparation and whilst they're there.
Included in this figure, women spend £17 on their hair, £26 on new shoes and £17 on new jewellery. Men however are more likely to cover their partners bash as well as their own.
Male employees were also found to be more likely to spend £10 more on average on food and drinks.
Drinking is a big part of the Christmas festivities for workers, with the average employee sinking six alcoholic beverages during the bash, two of which are needed to get them in the mood to party.
The average worker agreed that four drinks are required to get them on the dancefloor, but eight was enough to knock them for six. Despite this though, a third admitted they consume eight drinks or more at their Christmas party.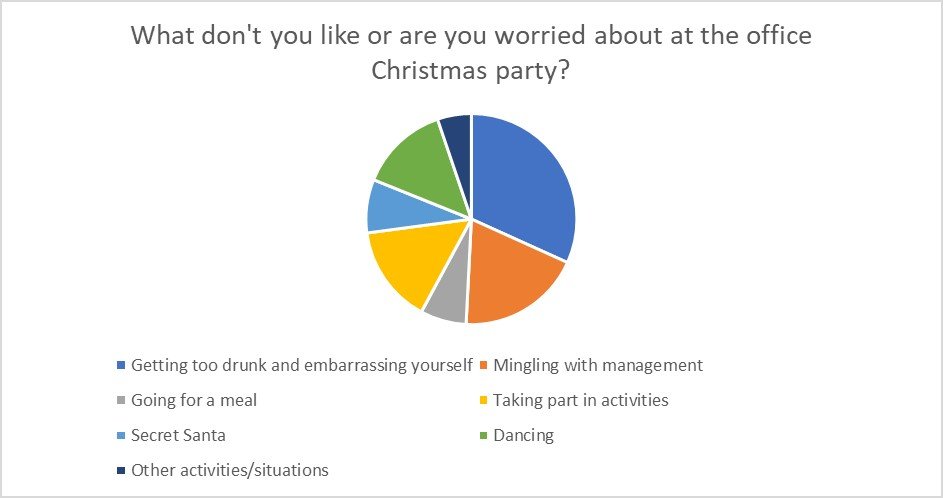 Drunk paranoia is a reality for forty percent of employees. They're particularly nervous about making a mockery of themselves or getting a little too close to their colleagues.
On the topic of office romance, a quarter of staff have gotten close to a colleague at their Christmas party, whilst a tenth has gone one step further and got into bed with a co-worker.
It turns out that staff don't only try it on with their colleagues at the Christmas do, as a tenth have made advances towards their manager. Six percent used mistletoe as a reason to make their move, and 2% bedded their boss.
A third of those with a festive fling admitted that they later regretted it, with a number claiming they found out their love interest was married.
15% of staff however want to dodge their Christmas party altogether, with a further quarter admitting their dislike of mingling with management and 17% not enjoying being forced to dance.
17% however take their displeasure to a new level by not turning up at all, facing the wrath of colleagues and management alike.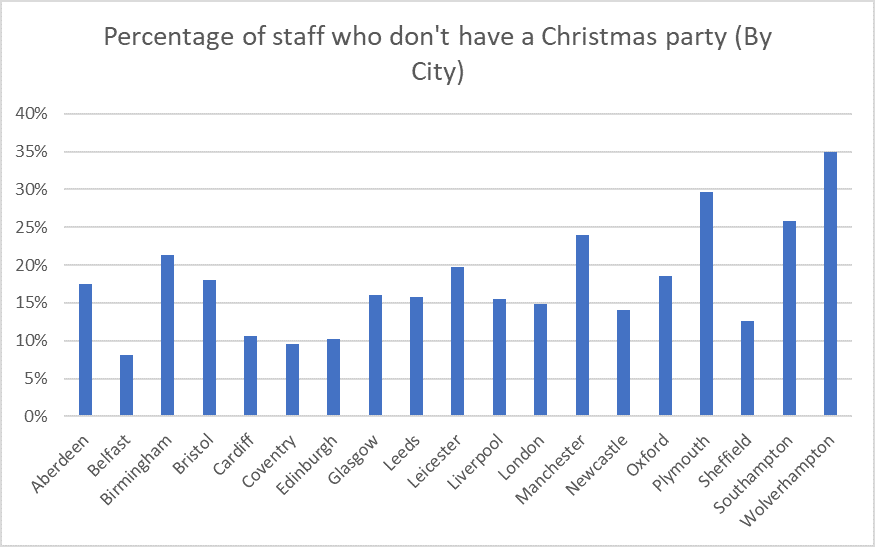 The Christmas party for some employees is the most exciting event of the year, however it's in your best interest to remain behaved whilst there, otherwise you may have your manager and colleagues to answer to when Monday comes around!