Which printer has the cheapest ink?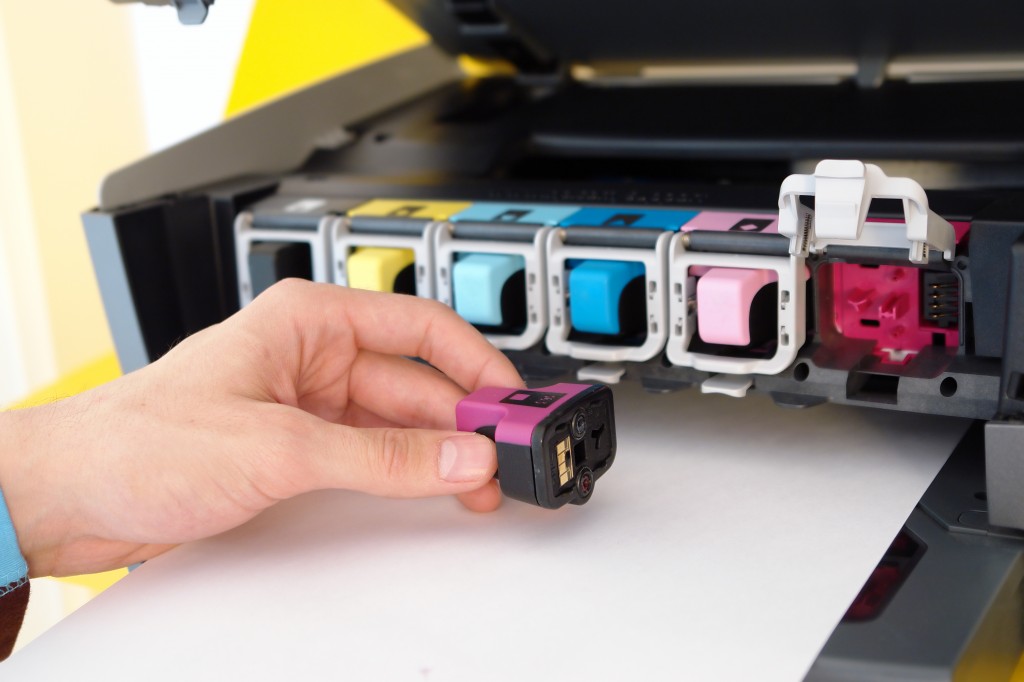 When choosing a new printer for an office, businesses usually only consider the upfront cost, rather than the running cost of the device. This means that companies are missing out on hundreds of pounds a year.
Previously, only large companies considered purchasing laser printers as the upfront cost can be slightly daunting, despite the lower operating costs. As technology has advanced, the initial prices of laser printers have begun to decrease, making them a fantastic option for any business.
We've reviewed our favourite three laser printers in this blog post to help you decide which printer is best for your business.
Samsung CLP-775ND A4 Colour Laser Printer
The CLP from Samsung offers long lasting toner cartridges, providing print costs of up to 70% less than the competition. Offering a 600MHz dual core processing unit, the CLP can produce print speeds of up to 33 pages per minute, meaning those long queues for the printer are a thing of the past.
Samsung's low Total Cost of Ownership (TCO) means that its owners benefit from black and white printing at £0.008 per page, and colour at £0.039 per page. Alongside this, the CLP offers an Easy Colour Manager, allowing you to adjust the colour balance, brightness and saturation of any image viewed on your monitor. This means that you can save ink where appropriate and ensure you stay on brand with all your documents.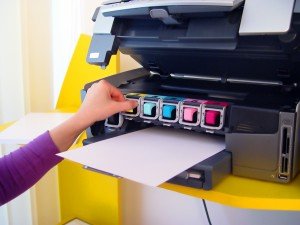 Xerox ColorQube 8880DN A4 Colour Solid Ink Printer
The Xerox ColourQube offers its owners colour printing at black and white costs. If your company is looking to print more than four reams of paper a month, the TCO for this model is hard to beat.
Xerox ensures that all its products work as well with recycled paper as with the more expensive kind, and offers GreenPrint software to help you only print the pages you want. These sustainable features make sure that any company that owns a ColourQube is reducing its carbon footprint while increasing productivity and cost savings.
The ColourQube offers Solid Ink, which is Pantone approved colours, with less packaging and is designed to fit neatly in your printer draws. The colour in the Solid Ink products is rich and vibrant yet also capable of standing up to a monthly duty cycle of up to 120,000 images. This makes this model perfectly suited to a busy business environment.
Samsung CLX-9301NA A3 Colour Multifunction Laser Printer

Samsung's CLX offers its user the lowest running costs of any printer. Black and white documents will cost you £0.001 per page, while colour documents are printed at £0.016 per page with this model. Alongside the ability to handle all your usual business printing/scanning/copying jobs, the CLX also offers an 'ECO' mode; saving more toner and cutting costs for your business.
Thanks to Samsung's 1GHz Dual Core processer, this model of printer is used to handling large tasks in a faster, more efficient manner. In terms of the cost of consumables, the CLX's developer unit offers a yield of 300,000 pages, allowing your company to reduce its maintenance costs. As the Organic Photo Conductor (OPC) Drums are common for each colour, they're interchangeable, resulting in a much simpler inventory control.
So there are our top three choices to help your business reduce costs, while increase productivity and efficiency.
If you feel like inkjet printers are still the way to go, we have a dedicated section on our website offering an easy way to find a printer with cheapest ink. If you need advice or support on choosing your new business printer, please feel free to contact us.