Tips For Printing On Card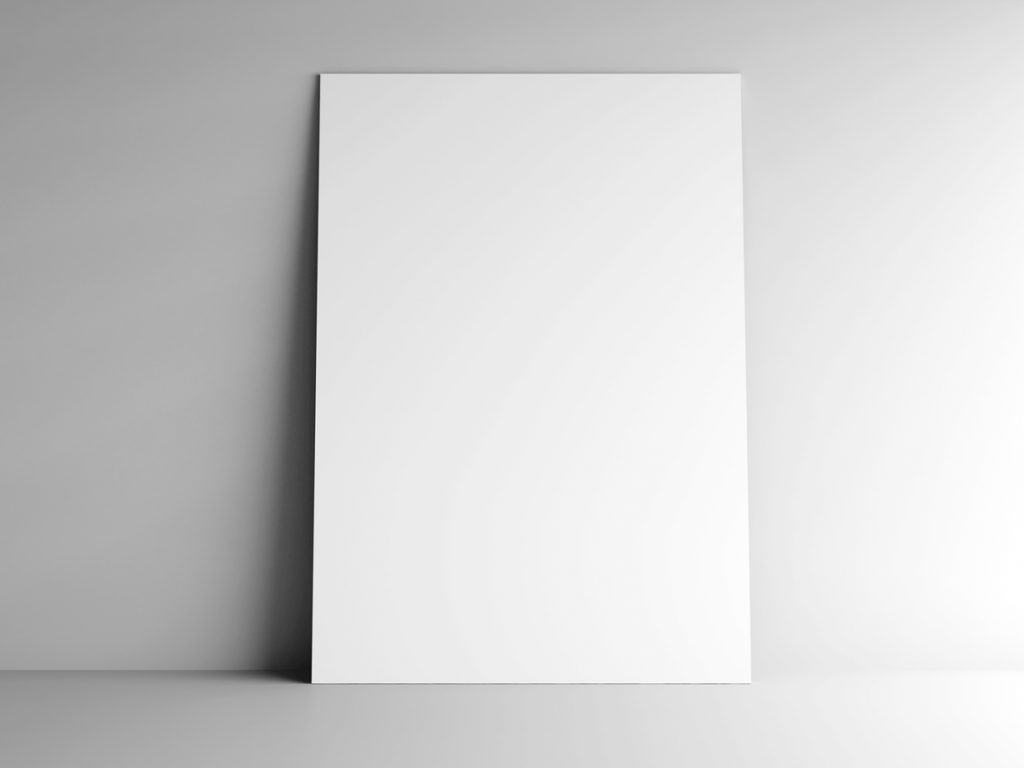 There are many different media types when it comes to cardstock printing so it is vital to always double check what your printer can handle before attempting to print. This will prevent any issues with the printer or any mis-prints.
Common cardstock printing problems
Your printer many not be able to handle all types of thick paper so we would always recommend checking the specification, reading the documentation or speaking to a specialist if you're unsure. Using the wrong media could cause issues or in the worst case, damage to your printer internally. You need to look out for what media types your printer can support and what the maximum media weight is. If your media is too thick it could cause paper jams as the printer won't be able to handle it.
Your printer may only be able to handle cardstock via a specific tray or sometimes a manual feed, using the wrong tray could also cause jams or mis-prints. It's always best not to overload the paper feed, some printers only allow one sheet through at a time, but as cardstock is thicker than standard media it's always best to make sure you leave enough room. Ensure your media isn't creased or ripped as this can also cause issues when printing.
We would recommend doing a test print beforehand. Make sure you only use one sheet of your heavy media and test the printer first, rather than loading the whole tray and sending your document to print. There can be a lot of information within your printer's driver setting which is worth looking at and understanding. Here you can select what media type you're using so that you can set the printer up correctly before printing.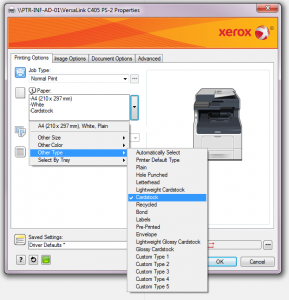 How to print on thick paper/cardstock
Open your document and select File > Print.
Before sending your document to print, select Properties which will open your printer's driver settings.
Find the Paper Settings tab, this will allow you to select various media types that your printer can handle.
Select your Paper Type. (Cardstock, Glossy Cardstock etc.)
Ensure all other settings are correct, such as quality and paper size.
Click OK > Print

FAQs
How can I laser print on card without smearing?
Providing you have changed the paper type to a heavy gauge material, such as cardstock or heavy paper, your printer should do the job for you. By changing the preference, the speed your laser printer feeds the material through will slow down, giving it more exposure to the machine than it fusing the toner onto it. The toner will then fuse better to the card or heavy paper, and prevent it from smearing.
How do you copy on card?
You can copy on cardstock exactly the same way you would copy on paper. Simply keep the preference as a heavy paper type, and your printer will do the rest for you.
Can you print on cardstock with an inkjet printer?
Not only can you print on cardstock with an inkjet printer, but you can achieve really great results. Many inkjet printers can print on thick card as are versatile enough to print photo lab quality photos and graphics.
To help you choose the perfect card printer for your business we've put together our pick of The Best Printers for Cardstock.
Items we think you'll like...