Wireless And Mobile Printing
Nowadays, almost every employee has a smartphone that they utilise for work in some way. Aside from Androids and iPhones, tablets are also a piece of technology that are used frequently at work. The modern office needs to evolve with technology available to its occupants, and printers are no exception to this rule.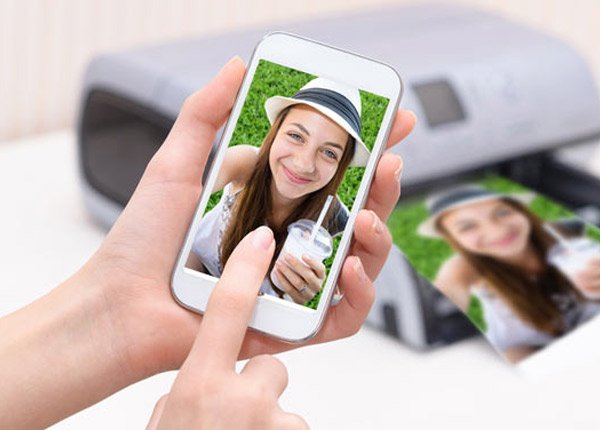 Many printers nowadays have wireless printing capabilities, making them more efficient and intuitive, and allowing them to be used from many different locations within a workspace. Some printers can be used wirelessly, and others through apps. If your business has a need for mobile printing, it's important that you are aware of how to set this up and what services to use.
So, when choosing a new printer, you might want to consider whether or not you would benefit from wireless printing capabilities.
Wireless Printing
Removing the need for hazardous wires, wireless printing has helped to make printing more efficient for both home and office use. Connected via wireless internet, this modern printing method ensures fuss-free printing for a greater number of users.
Benefits of wireless printing
Wireless printing can help numerous members of an office team utilise a printer's full range of functions simultaneously. Negating the need for wired connectivity, all printers and mobile devices on the wireless network can use the printer.
Furthermore, the absence of unsightly wires has practical and aesthetic benefits with a reduction of trip hazards and the potential for electrical fires.
How does wireless printing work?
A wireless printer must be connected to the same network as the relevant computer or device. Then, it will use the wireless network connection to print from these devices. Documents and other items can be sent instantly, without the need for cables or transfer files. As we've already mentioned, most wireless printers can be used with devices like smartphones and tablets, too.
Portable Printers
Handheld and portable printers are ideal for professionals who travel a lot. Capable of connecting to mobile devices, a wide range of tasks can be completed on these comparatively small units. You can achieve wireless printing from iPhone and Android from most portable printers, so if you often find yourself needing prints on the go this might be a great option for you.
Airprint
Airprint is the official printing application for Apple products, making it easier for iPad and iPhone users to print directly from their devices. The heavy market penetration of Apple products makes Airprint-ready printers incredibly useful for the modern office environment.
Most Apple products, including MacBooks, iPhones and iPads, can all connect to wireless printers via AirPrint. This native application makes printing from Apple devices incredibly simple with a two-touch process.
To print a wide range of documents through a printer which supports AirPrint, simply click 'Share' and select 'Print'. The device will then find any supporting printer and give you a choice of printers to use.
View Printerland's full range of AirPrint-supporting printers here.
Mobile Printing Apps
All the big printer manufacturers have developed their own printing applications, making the print process far simpler and more efficient. Many of these apps are provided with the printer on a software disc or can be downloaded for free from the manufacturer's website.
OKI Mobile Printing
Xerox Print Portal
Lexmark LexPrint
Brother iPrint&Scan
Canon Easy PhotoPrint
Kodak Pic Flick
Epson iPrint
Samsung Mobile Print
For a full range of printers and consumables, visit the Printerland homepage or call our dedicated team on 0800 840 1992.