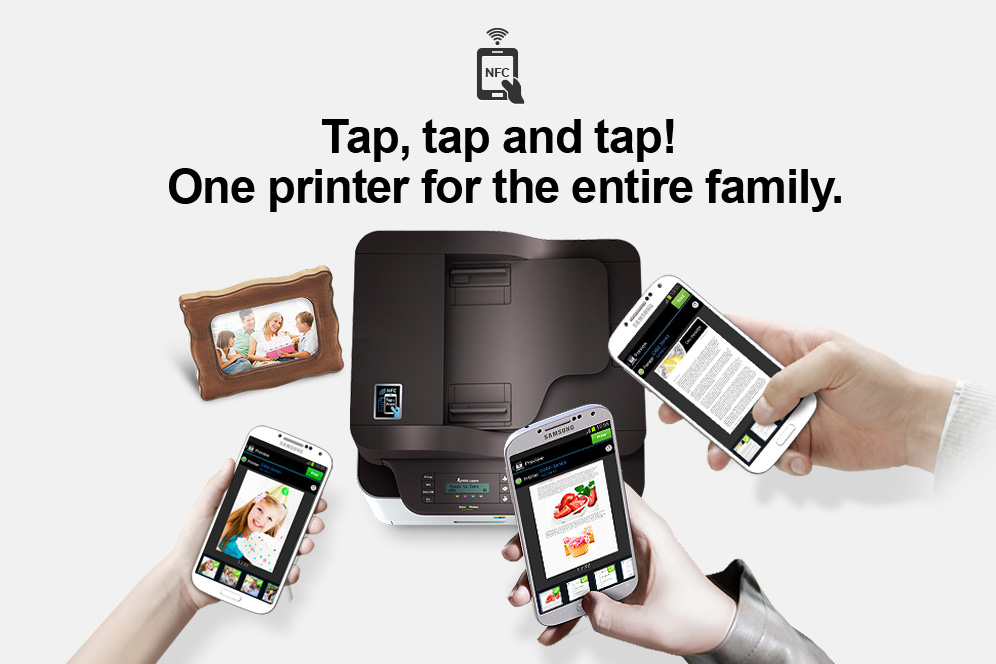 NFC printing has been introduced into the printer market by Samsung, NFC or Near Field Communication allows for wireless connection between two devices within a close proximity. Already widely used in a variety of places including contactless card readers and payment terminals, NFC technology has proven to be a useful addition to fast paced life and has now made its way into office business printers.
So what's the big deal?
Although Bluetooth and Wi-Fi offer the same principle levels of connectivity for devices, NFC has a couple of marked benefits over these technologies. Firstly, NFC is far faster at connecting two devices together which is perfect for quickly sending a document to print from your NFC enabled smartphone or other NFC compatible device. Secondly NFC devices require far less power than its relatively thirsty counterpart Bluetooth.
What does this mean for printing?
The introduction of NFC technology into office printers has the potential to make the printing of documents a whole lot easier and faster to boot. With the ability to just tap your NFC enabled smart device on a NFC enabled printer and begin printing this technology offers a new  definition to streamlined printing.  Good news for Samsung Galaxy users as all of the Galaxy range are NFC compatible
The ability to print from your phone so easily offers a real advantage to the office environment with workers now able to print freely from their personal or work phones without being tethered to the work laptop or PC. The Samsung Xpress C1860FW is a capable A4 Colour Multifunction Laser Printer which offers full NFC compatibility.
The advent of NFC printing in the workplace means a new benchmark has been set in printing convenience, be a part of it today with Printerland.co.uk.