Meet the Dox Matrix Printer That Can Play Mozart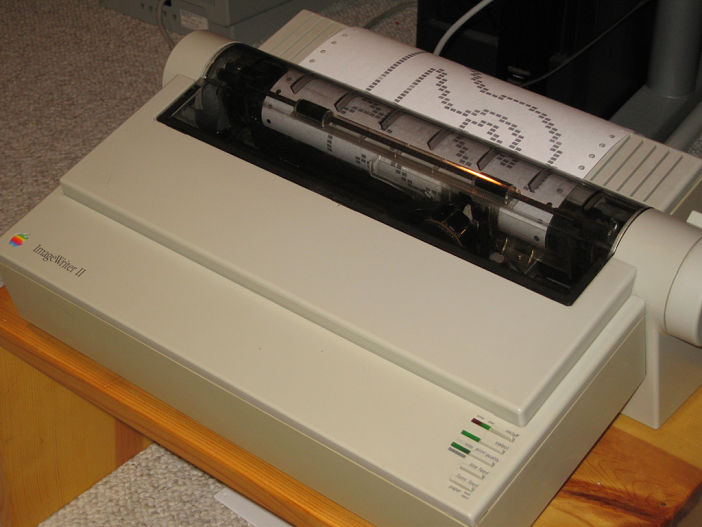 Printers: they were built to perform one task – print stuff. And, since their invention, they've done their job pretty well, enabling us to produce a range of documents, photographs and most recently, 3D-designs, at the touch of a button.
But what if we told you printers can do more than just print things? What if we told you – printers could make music?
You read that right. One tuneful Dot Matrix printer known simply as MIDIDesaster has garnered quite the fan base on YouTube thanks to its strangely melodic versions of popular songs, including Eye of the Tiger, Jingle Bells and most incredibly – Mozart's Serenade No. 13 for strings in G Major.
MIDIDesaster's rendition of Mozart's famous composition has been watched over 11,000 times on Youtube, with many fans leaving requests for the printing prodigy's next performance in the comments.
The printer first appeared on Youtube around a year ago with a rendition of Eye of the Tiger. Since then, the Dot Matrix sensation has covered a range of songs, from Green Day and Foo Fighters, to The Dr Who and Wallace and Gromit theme tune.
But how does an unassuming, out-dated Dot Matrix machine create such wonderful, melodic music?
The answer lies in some clever firmware hacking, which allows the user to adjust the drive speed of the print head to create different tones and pitch. As the print head moves back and forth across the page, its drive speed is pre-programmed to increase or decrease – thus producing a melody.
Before you open the back of your home printer and start fiddling with complicated internal circuit boards, it's worth mentioning that this effect can only be produced on Dot Matrix printers. This is because, unlike laser and inkjet machines, Dot Matrix printers use impact technology, whereby an ink-soaked ribbon is struck against the paper – much like a typewriter. Impact printing is notoriously noisy, making dot matrix machines perfect for melody making.
It's not yet known what MIDIDesaster's next rendition will be: Vivaldi perhaps, or something a little more current. To keep up to date with MIDIDester's future releases, why not subscribe to the printer's Youtube channel.
We can't promise your printer will achieve Youtube stardom, but we can guarantee that our 9-Pin and 24-Pin Dot Matrix Printers will offer sharp text production, high ink yield and reliable, everyday printing that's perfect for data logging. To find out more about our range of Dot Matrix Printers, click here.
Images sourced via Flickr Creative Commons. Credit: Blake Patterson.