Brother Managed Print Services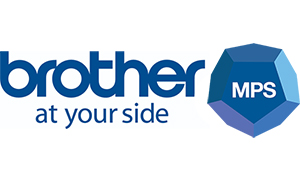 It can be difficult to keep on track of printing costs and services, which is why Brother have introduced a managed print service which can be shaped and tailored to suit each and every workforce.
What is Brother MPS?
Brother's Managed Print Service is an easy way to keep on top of printing costs and also ensures your printer stays up and running to maximise workflow and efficiency.
1. Choose your new Brother hardware.
2. Enjoy automated supplies ordering and delivery, meaning you never run out again.
3. Relax with total peace of mind as you benefit from next day on-site support.
4. No hidden surprises – one simple, fixed monthly payment
How does it work?
Once you have discussed how many pages you or your business print per month, you can select a plan best suited to your needs. It's as simple as that! Then you're all set for 36 months of worry-free printing. Brother also monitor your printer closely throughout the plan using their latest Cloud technology to keep downtime to a minimum.
View all Brother MPS printers and their plans below.