HP Jetintelligence Toner Technology
Are you in need of toner cartridges which maximise your printing abilities and offer greater performance? Look no further than our selection of highly developed toner cartridges, which fit seamlessly into your HP machine.
Each cartridge manufactured by HP includes page maximiser technology, which delivers up to 33% more pages compared to previous toners created.
HP ColorSphere 3 Toner
HP's ColorSphere 3 toner uses a unique outer shell which enables higher page yields to be produced.
Beneath the hard shell, lies a polymer which is considered the soft core of HP's ColorSphere 3 toner, this molecule surrounds the wax which is in the centre of the toner. The polymer is the outer protection of the wax, enabling the wax to melt at lower temperature which saves on energy costs and enables fast printing with high quality production whilst keeping energy usage to a minimum.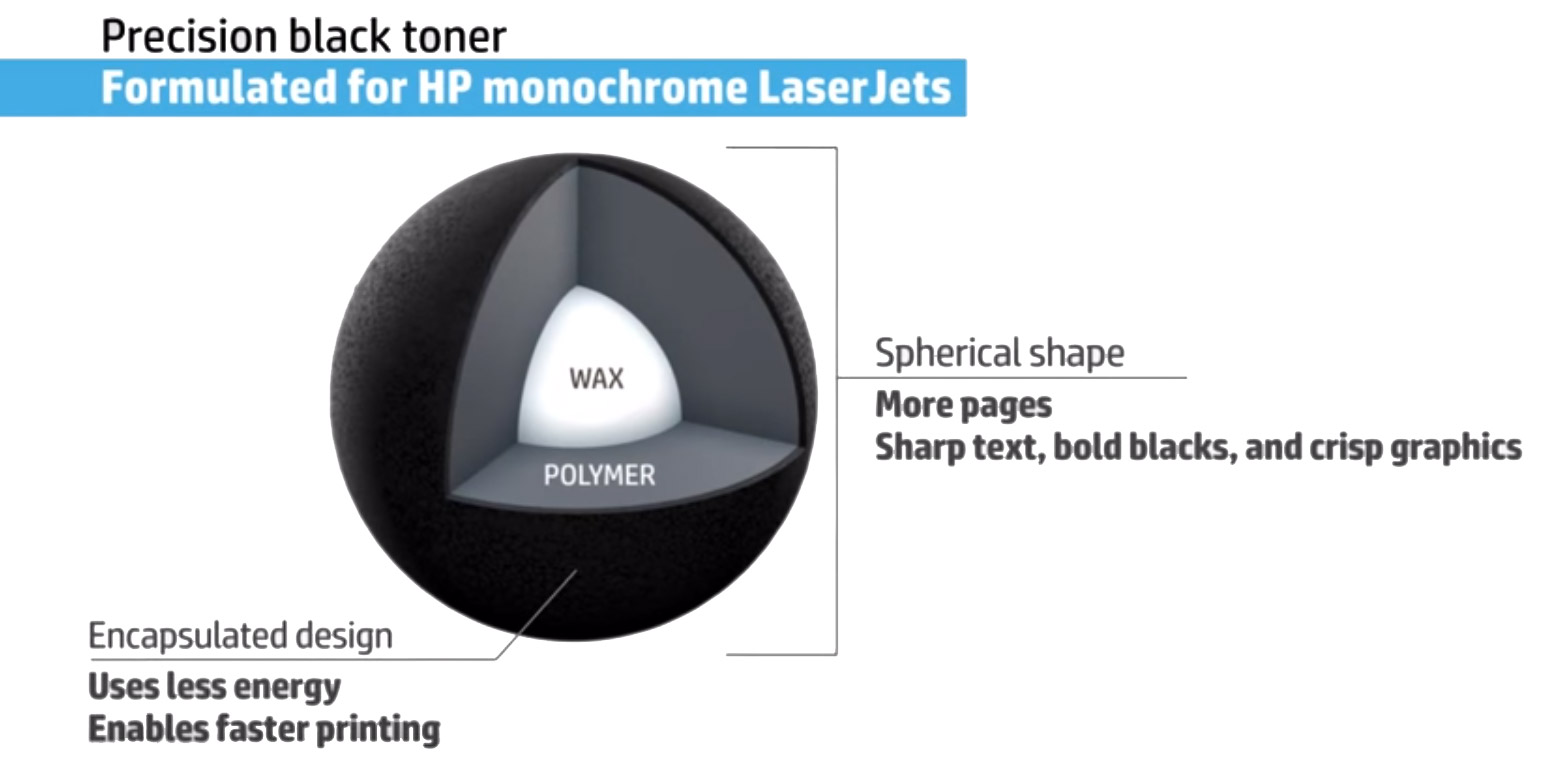 Precision Black Toner
HP's encapsulated precision black toner is also made up of polymer and wax using less energy and enabling faster printing speeds.The ability to maximise printing yields can be achieved by purchasing our range of high capacity ink cartridges. No longer will you continuously need to replenish your cartridges and disrupting your workflow.
With HP Color Laserjet Pro printers, comes the ability to track your toner levels, ensuring cartridges can be purchased in advance to avoid printer downtime. Manufactured and built into a range of HP original Laserjet toner features anti-fraud technology. HP Jetintelligence machines authenticate when an original HP toner cartridge is installed and can notify users if a counterfeit cartridge is recognised.