The Best Monochrome Laser Printers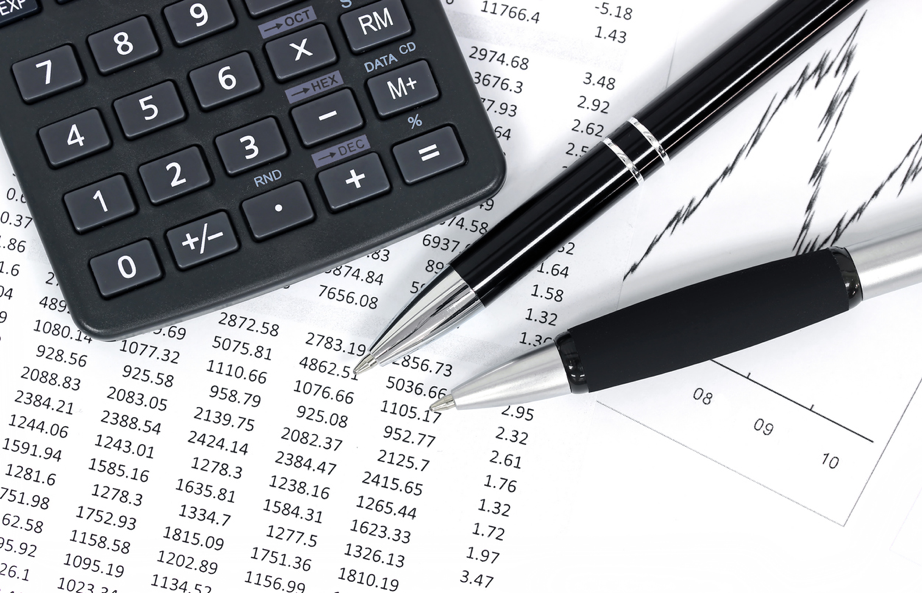 Choosing a new monochrome laser printer for the office can seem like an intimidating task, with so many options out there and a huge range of additional features to consider. No matter what your specific requirements are, when you're buying a printer for a business it's important to choose a model that's economical, easy to use, and fast. This ensures that you're maximising efficiency and minimising long-term costs – two essential business considerations.
Laser printers are perfect for businesses with large printing requirements as they're designed to offer high-speed performance and high-quality prints, while costing less to run and maintain than inkjet printers. They work by fusing fine powder, known as toner, to the paper using electrical charges and a laser. The technology used in laser printers is the main reason for their benefits over inkjet printers – namely their quiet operation, high print quality and accuracy, and speed.
The laser printers below are all great options for businesses, and all offer their own individual strengths.
Lexmark MX317dn
The Lexmark MX317dn is a multifunction monochrome laser printer with copier, scanner, and fax-machine built in so you can save space on having multiple machines in the office.
Key Features
35 pages per minute printing speed with first page printing in 6.5 seconds
Large input tray of 450 pages, upgradeable to 850 pages to cut down on the need for regular restocking
Wireless and mobile printing functionality, so you don't have to be wired in to get the prints you need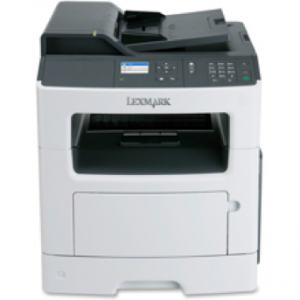 Perfect For…
The Lexmark MX317dn is perfect for an office setting that needs a good, reliable, all-rounder monochrome laser printer.
HP Laserjet Pro M501dn
The HP Laserjet Pro M501dn is an energy-efficient and compact monochrome laser printer, with a number of surprising features that make it a great choice for business use.
Key Features
Prescription printing enabled meaning it's capable of printing professional medical prescriptions
Compact and lightweight, weighing just over 11kg
Security features mean you can print safely and securely in information-sensitive industries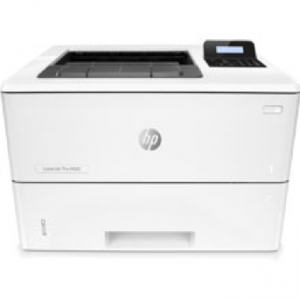 Perfect For…
Because of its ability to print prescriptions and its built-in security features, the HP M501dn is ideal for use in a healthcare setting like a doctor's office or hospital.
HP Laserjet Pro M15w
One of HP's smallest wireless laser printers, the HP Laserjet Pro M15w is a tiny form factor laser printer with great performance and features that make it worth serious consideration for business use.
Key Features
Compact and lightweight, weighing just 3.8 kg and measuring 346mm x 189mm x 159mm
Despite its small size, prints up to 19 pages per minute at 600×600 dpi
Compatible with Alexa, meaning you can print a range of pre-selected documents using voice controls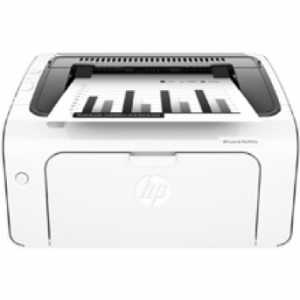 Perfect For…
Because of its small size, low cost, and impressive range of features, the Laserjet Pro M15w is the perfect choice for home offices and small businesses looking for a small but capable printer.
Samsung ProXpress M3320ND
The winner of the PC Pro Tech Excellence Awards in 2015, the Samsung ProXpress M3320nd from the office focused ProXpress range is a feature-packed monochrome laser printer with some class-leading capabilities.
Key Features
Eco-friendly mode accessible with one touch of a button, reducing paper and toner use to save your business money
Samsung Rendering Engine means text and images appear impressively clear and crisp
6.5 second first page printing, with speeds of up to 33 pages per minute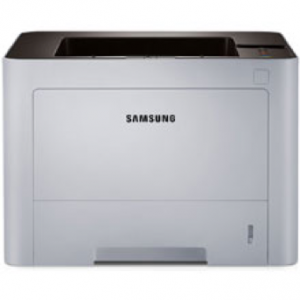 Perfect For…
The Samsung ProXpress M3320nd is the best choice for businesses looking for a printer that will save them money while also performing admirably, due to its low unit cost and the eco-friendly settings.
Xerox Phaser 5550N A3
An A3 monochrome laser printer with outstanding specifications and performance, the Xerox Phaser 5550N is the printer to choose if your business printing requirements are much greater than average.
Key Features
50 page per minute printing speeds and a large 500 sheet input tray
Capable of printing on A3 and A4, meaning you can print large format designs and plans as well as regular sized documents
Low running costs and reliability, as well as a lifetime warranty, make this a high value printer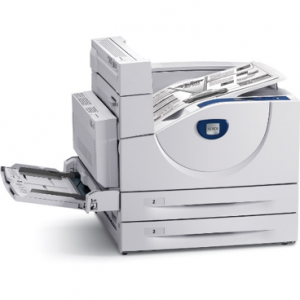 Perfect For…
Because it can print at high resolution on A3 paper, the Xerox Phaser 5550N is ideal for design studios, creative offices, and schools who need to print large format designs often.