International Orders
Call us for a shipping estimate today
Orders originating from outside the United Kingdom are taken by telephone only.
enquiries regarding international orders can be e-mailed to us at sales@printerland.co.uk
Payment Terms
Payment for goods can be taken in the following currencies and methods.
£ Sterling bank transfer
£ Sterling cheque
€ Euro bank transfer
€ Euro cheque
$ US Dollar bank transfer
$ US dollar cheque
For transfers, details of our Sterling, Euro and US dollar accounts will be emailed upon request.
Exchange Rate
Paying in Euros or US Dollars? Daily rates are based upon the Euro to Sterling account rates from Royal Bank of Scotland and calculated on placement of the order by a member of our Sales team.
As an example the Euro exchange rate for 23rd March was 1.0951 for amounts around £2K and 1.0861 for rates above £25K. Please telephone for a quotation.
see here for the latest exchange rates
Delivery
Goods can be sent world-wide by our chosen supplier TNT and shipments can be tracked in real-time on-line.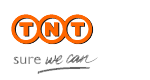 www.tnt.co.uk
Printerland.co.uk offer the Express and the Economy Express services.
Delivery charges
These are calculated at the time of your order and based upon the service chosen – Express or Economy Express, the weight of the consignment in Kg and the location for delivery.
An additional fee of £10.00 excluding UK VAT, (converted into Euros or US Dollars if required) will be added to the final amount to insure the full value of the item excluding delivery costs.
Security
All telephone calls to Printerland.co.uk are recorded and saved for six months.
Currency conversion calculations including Forex rate, time, date and amounts are recorded and kept on file
Additional Special Offers
Please note that all Manufacturer or Printerland offers are available for UK Mainland orders only