The Best Prescription Printers for Healthcare Providers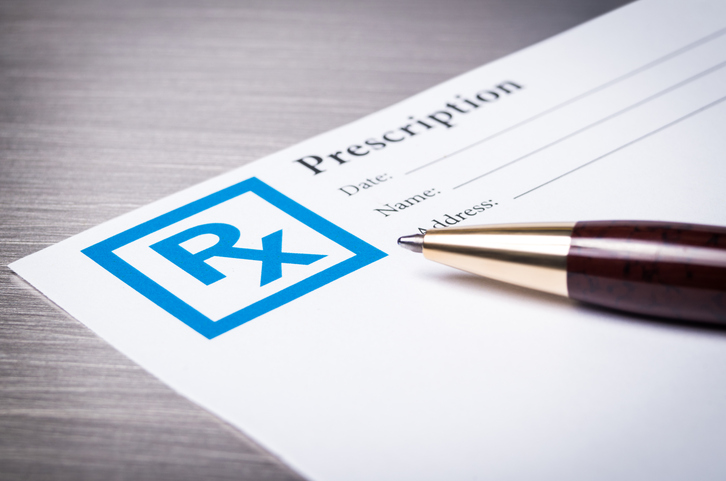 Prescriptions are an essential part of healthcare, and a critical part of the lives of many individuals, allowing them to take a handle on their own health and ensure that they can go about their everyday lives as efficiently as possible.
Printing prescriptions saves time on handwritten forms, reducing the risk of mistakes being made on important documents. Choosing a specialist prescription printer means that the days of struggling with illegible prescriptions are over. In turn, precious time can be saved when it comes to creating and processing documents in the healthcare environment.
With over one million prescriptions printed daily, there's a lot at stake for healthcare workers when it comes to technology. GPs and other healthcare providers will need to select a prescription printer that can keep up with this high demand, in the most efficient manner possible.
As the healthcare business is extremely fast-paced, we have put together a guide of the best specialist devices available. For some guidance on which printer to pick for this purpose, read on:
Which are the best brands of prescription printers
View all Prescription Printers here
Kyocera, Samsung and HP printers are well known and liked among healthcare providers for being highly secure with features that make mistakes and forgery very difficult.
Whether the prescription to be printed is from a doctor, dentist or hospital, these manufacturers have produced machines which can easily handle this task.
Our most popular Prescription enabled printer is the Kyocera ECOSYS P2040dn, a single function mono laser printer recognised by top clinician software vendors to ensure compatibility with GP's Prescription systems.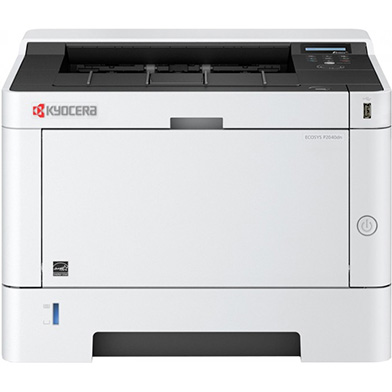 As well as this, their devices are health care-approved and can effortlessly deliver prescription documents with pin-point accuracy.
Security features on HP printers ensure that each print job is safe and faultlessly reliable, meaning that no information can fall into the wrong hands.
Tamper-Proof Technology is offered by both manufacturers, alongside Lexmark and Brother, and mean that prescriptions can be printed on plain paper yet have security features that makes forgery impossible. This prevents anyone from erasing, editing or counterfeiting the documents.
While laser printers are traditionally sought after by healthcare providers due to the resilience of printing they provide, inkjets can rival them as they now offer similar technology to allow improved resistance to smudging and competitive speed.
What should you look for in a prescription printer?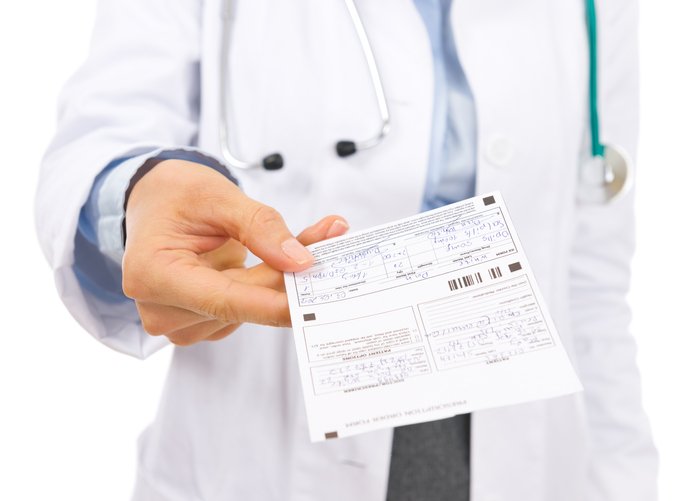 Along with considering speed and quality needed from their printer, healthcare managers should seek to purchase a device that offers the following features:
Cost-effective printing
In a setting where a device will be used so frequently it is essential to look for a printer which is cost-effective.
This can be done by purchasing an all-in-one printer that can perform multiple tasks, such as faxing, copying and scanning documents. Using a multi-function device will cut down on the number of devices that you will need to have plugged in and running, reducing your electricity bill and carbon footprint.
Bespoke prescription printing solutions
Using a printer which has options that can be customised will help to speed up processes in the workplace, as you will be able to set the device up exactly the way you want it.
This will also make navigating and working the printer as simple as possible, allowing you to focus on your patients.
Exceptional customer support
As a prescription printer is such an essential part of a healthcare provider's workspace, if this device experiences issues it is important that these can be fixed as soon as possible.
Due to this, choosing a device with a manufacturer renowned for their customer support is crucial.
Bespoke features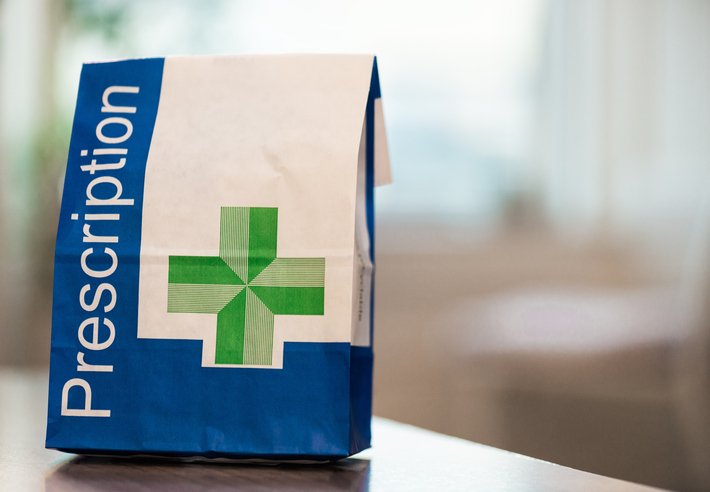 A select few devices have the option to utilise additional universal paper trays designed especially for FP10 D (dentist) and FP10HP (hospital) prescription printing.
An example of this is the powerful Kyocera ECOSYS P2040dn, which comes highly recommended by the NHS for the prescription printing ability it boasts.
With prescription volume increasing year-on-year, it's imperative that the devices used to produce these documents are reliable and good value for money. This is a minimum requirement for healthcare businesses.
For more information or guidance on which printer will suit your workplace best, get in touch with our team of experts who will be able to assist.