More Than Half of Brits lie on CV to secure jobs
Have you ever lied on your CV to secure a job you desire?
Well it turns out that over half of UK workers have bent the truth to land a coveted job role.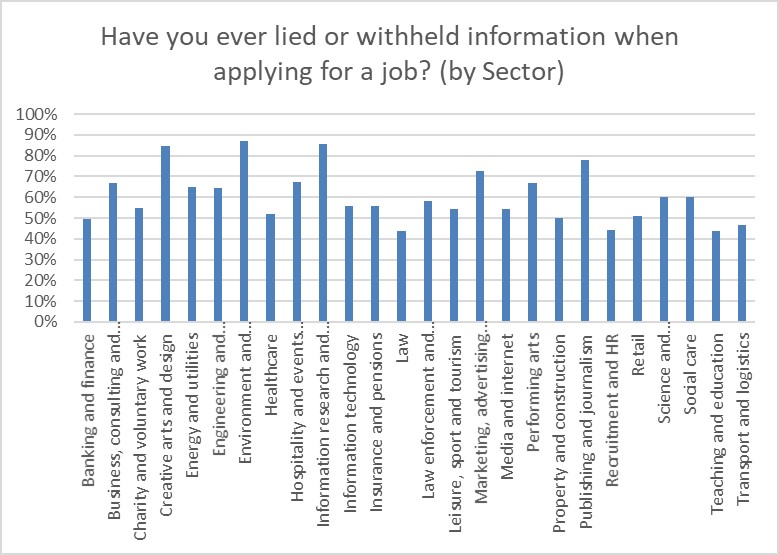 Our new survey has revealed that a whopping 55% of workers have either fibbed or withheld important information when completing either a CV or job application form.
One in four workers go that extra step further to strengthen their chances by listing a friend as a reference, instead of a former employer to cover up their performance or other discrepancies from their previous role.
Our study was conducted to discover how honest workers are with their employers, and we further uncovered that female employees were more likely to lie than their male counterparts.
Men on the other hand were more likely to embellish on their current salary to a new employer.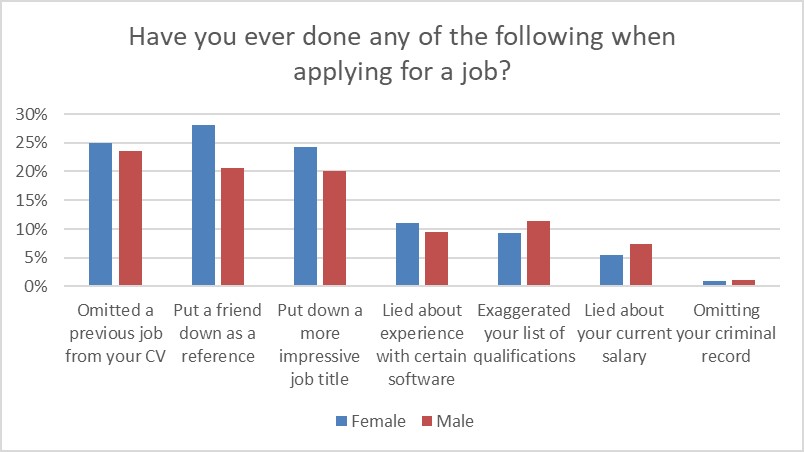 Lies for 23% of employees are money motivated as they want to obtain a higher salary.
However, lying to employers doesn't always come with its benefits. 32% of fibbers got caught out when they finally got the job, and half of them were sent to conduct additional training so the investment in them wasn't wasted.
In embarrassing circumstances, a third of those caught were forced to take a pay cut whilst the same number were forced to leave their roles.
A fortunate 12% were able to get away with their fibs despite being confronted by their employer.
Sometimes fibbers can be sympathised with, as 15% of UK workers struggle to find their perfect position despite being employed by ten plus companies. Our poll also revealed that the average employee has been in five jobs since finishing higher education.
Only 34% of workers have stayed in the same job for two years, whilst a measly 5% have been able to stay in the same job since they finished school.
Those in charge of recruitment don't have the wool pulled over their eyes easily, as 61% have previously suspected a candidate of bending the truth on their application or CV.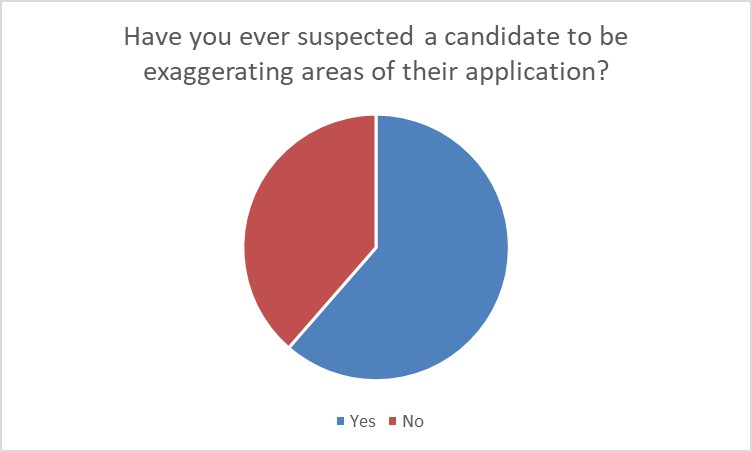 7% of recruiters have responded by binning an application, but three quarters prefer to grill the candidate on the things they struggle to believe.
A recruiter we questioned confessed to reading a CV which claimed a potential employee was self-employed, but after background checks were completed it was revealed that the candidate had a spell in prison instead!
Another said that a potential candidate had claimed they ran a nursery that never existed in the first place.
The survey has certainly revealed some of the worst qualities of potential employees and reiterates the importance of having a detailed overview of a candidate's job performance and background.
Our advice for potential employees would be to always be honest with your job applications to ensure you aren't caught out by an embarrassing mishap.
Featured Image Credit: iStockPhoto.com / jamesteohart (Via Custard Online Marketing)
Items we think you'll like...